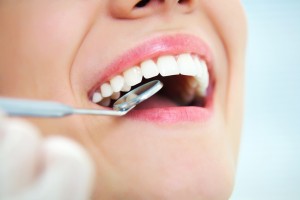 Our teeth are made up of multiple layers. On the outside you have a protective layer of enamel, beneath that is a sensitive layer of dentin, and at the very center of the tooth is the nerve. When a tooth has been fractured or is severely decayed, this inner chamber can become damaged, making the patient vulnerable to an infection and other uncomfortable symptoms.
To treat these symptoms and prevent tooth loss, Dr. Latner can recommend a root canal. The purpose of a root canal is to save a compromised tooth, and the root underneath, by removing the damaged nerve and any infected material from the center of the tooth. What's removed will be replaced by a biologically inert material known as gutta-percha. The procedure will end with the tooth being capped by a custom-made crown. This crown will restore your tooth's appearance and functionality.
Of course, the term "root canal" has a negative connotation, but at Westside Dental Associates, Dr. Latner offers comfortable care with oral conscious sedation. What's more, our Los Angeles office uses contemporary tools to make care quicker and more efficient. We'll also talk to you about your procedure beforehand to dispel any myths and answer your most important questions.
Are you concerned that you might need a root canal, or do you simply have questions about the procedure? Call Westside Dental Associates for an appointment with Dr. Latner. During your appointment we'll complete a thorough oral exam to determine what your needs are. Then we can begin putting your personalized treatment plan together.
We offer root canal therapy to patients from Los Angeles, Santa Monica, Beverly Hills, West LA, Mar Vista, Culver City, Rancho Park, Westwood, Brentwood, Venice, Marina del Rey, and Playa Vista.