Advanced Dental Technology – Los Angeles, CA
Staying on the Cutting Edge of Dentistry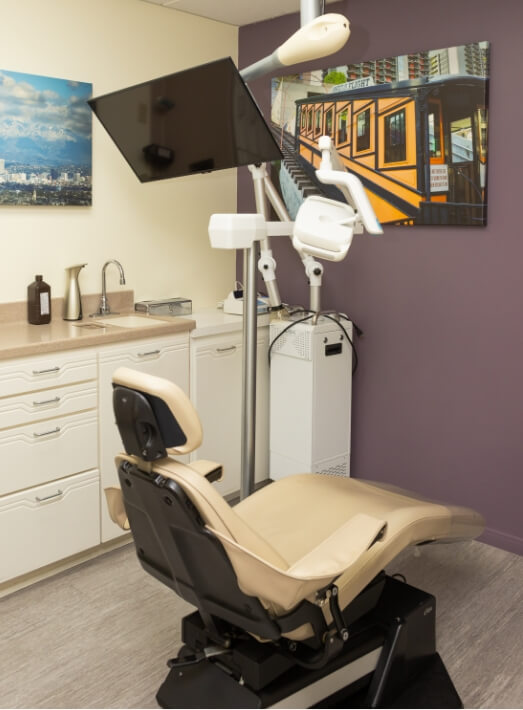 The dental world is constantly evolving, and Dr. Les Latner strives to stay at the forefront of the latest dental techniques and technologies available here at his Los Angeles dental practice. By investing in modern touches, we can improve every part of a patient's treatment even further, from their diagnosis and procedure to the dazzling, revitalizing results that follow. Contact Westside Dental Associates today if you have any questions for our team, or if you're ready to schedule your first appointment.
CBCT Scanner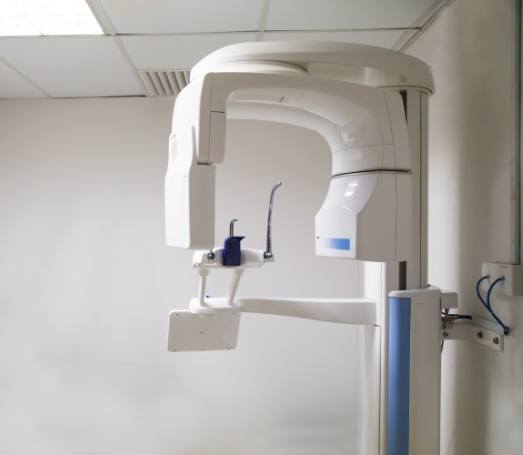 What if we could create a highly-detailed 3D map of your entire mouth? We don't really have to ask this question anymore because that's exactly what we can do with our CBCT scanner! This image allows us to see how all the parts of your oral anatomy fit together, plus it enables us to better plan more complicated procedures like dental implant placement. Basically, we can look at the big picture as well as zero-in on the smallest details when it comes to your oral health.
iTero Digital Scanner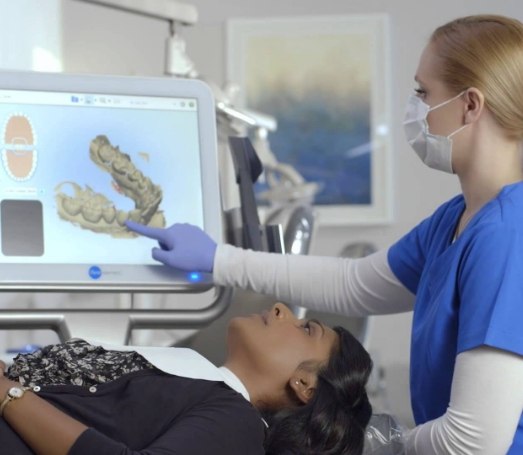 We need to take impressions of a patient's teeth before giving them veneers, dentures, crowns, or a wide variety of other treatments so we can guarantee the look and fit will be perfect. Instead of creating a physical model with messy dental putty, we can now scan the mouth with a small device. It generates a perfect digital impression in just minutes, saving you time while saving us from the mess the old method used to make!
Intraoral Camera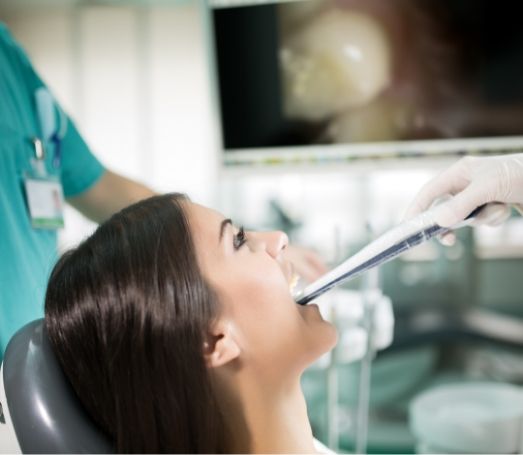 Essentially, an intraoral camera is exactly what it sounds like – this small, camera-tipped wand is used to capture high-resolution images of the inside of your mouth that are transmitted to a nearby monitor for easy viewing. The results are highly helpful and educational, especially for patients who don't quite understand the extent of their dental problems. Dr. Latner can identify areas of dental damage and explain the effects of certain treatments, helping you become an informed partner on your oral healthcare journey.
Digital Dental X-Rays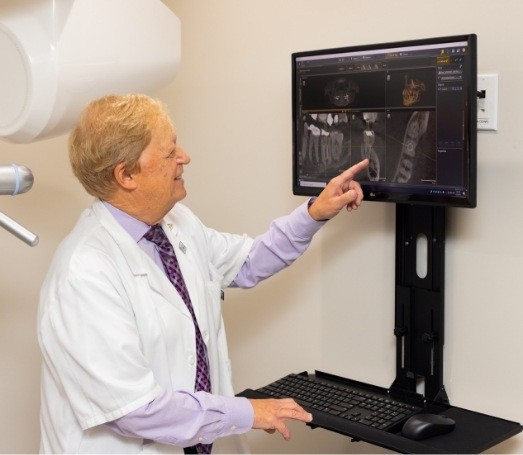 Traditionally, dental X-rays were captured on film and slowly developed in darkrooms. Today, this process has been greatly improved by modern advancements, and Westside Dental Associates utilizes Shick digital X-ray technology to aid with the diagnostic process. Instead of having to wait, our team can now capture and view highly detailed X-rays of a patient's teeth in a matter of seconds. The files are safely stored in our computer system, easily transferred to insurance companies or outside doctors, and drastically reduced in radiation exposure.
Soft Tissue Laser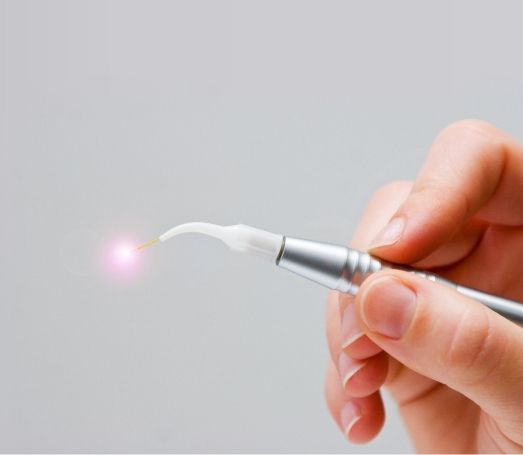 With our state-of-the-art soft tissue laser, Dr. Latner has been able to simplify gum disease treatment to an exceptional level while still creating healthy, successful results for patients in need. This technology precisely treats infected periodontal pockets and removes diseased tissue; we may also use it for aesthetically pleasing gum recontouring. Soft tissue laser treatment is minimally invasive and very comfortable, with minimal bleeding. Patients also recover from their procedure at a much faster rate!
The Wand™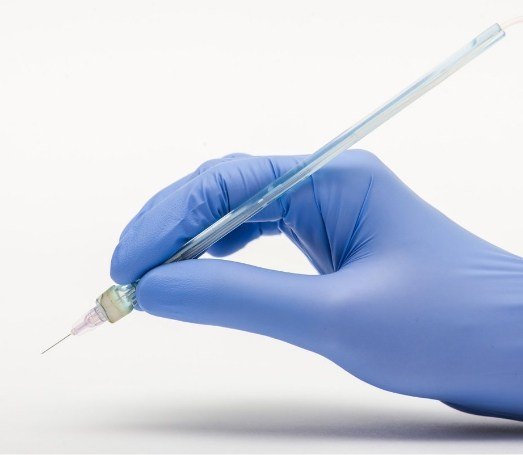 Fear of the dentist is a common problem among patients of all ages, and one of the causes behind it is a fear of needles, which are typically used to inject a numbing agent into the mouth in order to prevent discomfort during treatment. With The Wand, Dr. Latner can ensure a virtually painless injection that doesn't even look like a traditional syringe. The system is designed to start numbing your gum tissue before the injection even takes place, and we can pinpoint the site even more accurately to help prevent unnecessary numbing in other parts of the mouth.
Air Abrasion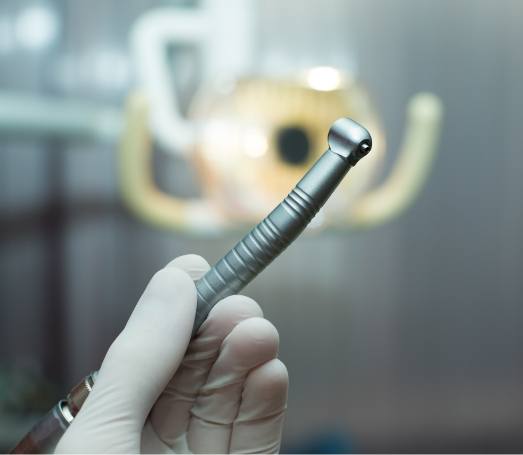 For certain small cavities, air abrasion can mean NO needles and NO drills. A high-powered stream of air and powder cleans decay from small cavities on the chewing surfaces of back teeth, allowing a white filling to be bonded in place. Because no drilling is involved, air abrasion is less painful than other methods of restoring a decayed tooth. It also reduces (or even eliminates) the need for anesthesia and leaves a more healthy tooth structure intact.
Air abrasion is perfectly safe, and we go above and beyond to provide eye and mouth protectors to prevent irritation. A protective resin is applied to adjacent teeth and gums to protect areas of the mouth not being treated.
DIAGNOdent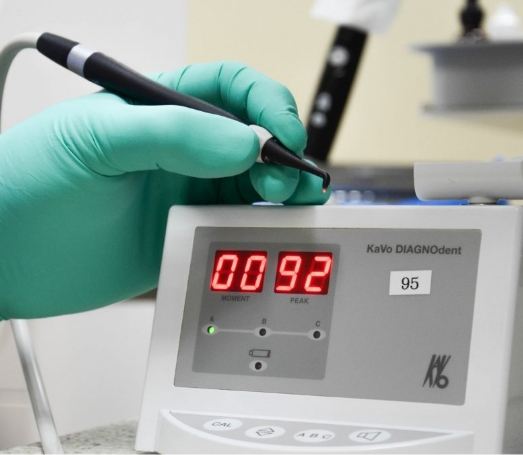 The DIAGNOdent by KaVo is a small, portable laser that detects cavities and alerts us with an audible signal. A numerical readout provides details about the size of the cavity. With DIAGNOdent, Dr. Latner can stop cavities in infancy, whereas in the past, they would have to be significantly bigger before we could find and treat them. Just like other areas of medicine and dentistry, early detection and treatment are of immeasurable value in preserving your health.
Have Questions? Get Answers.