Oral Conscious Sedation Dentistry – Los Angeles, CA
Make Your Next Dental Visit Stress-Free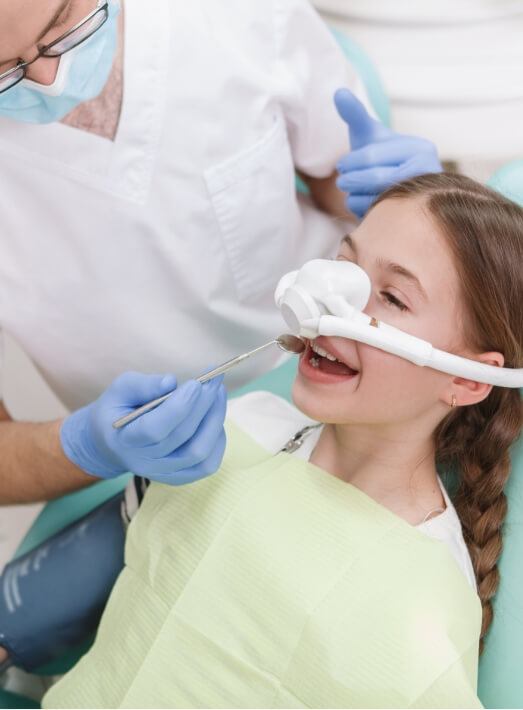 Lots of people are scared of the dentist! If you postpone dental visits because of fear, anxiety, stress, or physical discomfort in the dental chair, Los Angeles sedation dentist Dr. Latner would like you to consider conscious oral sedation. This safe and effective sedation option involves administering a mild oral sedative in combination with nitrous oxide. Under oral conscious sedation, patients feel relaxed and peaceful. We've seen patients who've been putting off major dental work for years finally achieve the smiles they've always dreamed of thanks to the help of oral conscious sedation.
Why Choose Westside Dental Associates for Oral Conscious Sedation?
Dental Team That Focuses on Patient Comfort
Serving the Los Angeles Community for 30+ Years
Dentist with Oral Conscious Sedation Certification
Why Choose Oral Conscious Sedation Dentistry with Dr. Latner?
Dr. Latner earned his oral conscious sedation certification through his pediatric dental residency at Children's Hospital - Los Angeles and through DOCS, the Dental Organization for Conscious Sedation. This respected institute is well-known for training dentists in all aspects of conscious sedation. Here, Dr. Latner learned how to perform oral conscious sedation at our Los Angeles dental office in a way that's very safe and provides patients with the tools they need to overcome dental fear and anxiety.
How Does Oral Conscious Sedation Dentistry Work?
At your appointment, you'll swallow a small pill. Then, after the sedative begins to work, we'll help you get comfortable in the dental chair. An assistant will be by your side to give you a blanket, answer your questions, and monitor your comfort throughout your procedure. Dr. Latner will administer nitrous oxide to enhance the effects of the sedation. He can perform hours of dental work while you rest comfortably. You will remain conscious – you don't actually go to sleep. However, sometimes patients report that they can't remember a thing about the procedure performed in conjunction with oral conscious sedation. Now that's relaxation!
You will need a friend or family member to drive you home from the appointment. For the rest of the day, you should plan to relax. When you wake the next morning, the sedative will have subsided, and you'll be able to enjoy the benefits of a stronger, healthier, and more beautiful smile.
How Does Oral Conscious Sedation Help You?
We don't want you to avoid seeking out the dental treatment you need because of fear and anxiety. That's why we offer oral conscious sedation at our Los Angeles dental office. Without dental care, your smile will suffer, and we understand that so many smiles are neglected because of fear of the dentist. With oral conscious sedation, you can step fearlessly into our office and finally receive the dental care you've been putting off, possibly for years or even your entire life.
Oral conscious sedation isn't just for people who suffer from severe anxiety. Anyone can benefit from the relaxation, so if experiencing more comfortable dentistry sounds good to you, contact our Los Angeles dental office and let Dr. Latner set your mind at ease with sedation dentistry.
Have Questions? Get Answers.