All-on-4 Dental Implants – Los Angeles, CA
Replace Your Teeth in One Day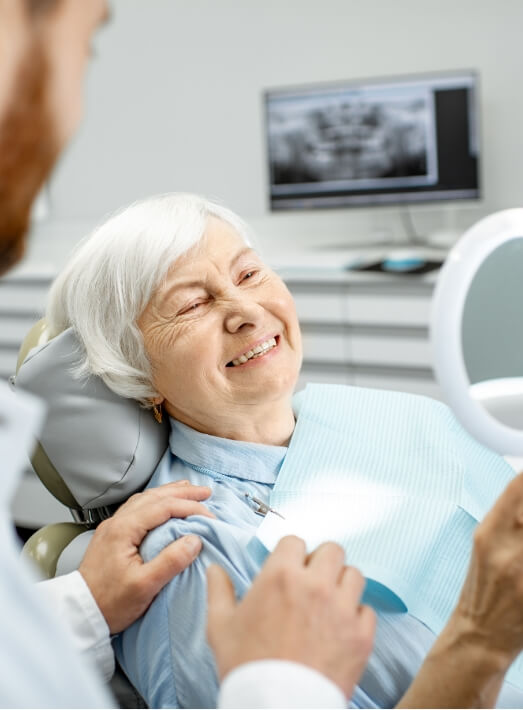 Are you among the 35 million Americans who have lost all their natural teeth? You probably tried traditional full dentures to replace your missing teeth. Although you had high hopes for them to feel natural, you did not achieve the results you wanted. You are not out of options. Now, you can regain the next best thing to your real teeth in just one day with All-on-4 dental implants in Los Angeles. Slipping and irritation will be a distant memory with All-on-4. Contact Westside Dental Associates today to find out whether All-on-4 is right for you!
Why Choose Westside Dental Associates for All-on-4 Dental Implants?
Dentist With More Than Three Decades of Experience
Partners with Dental Implant Specialists
Patients Receive 5-Star Experience
How Do All-on-4 Dental Implants Work?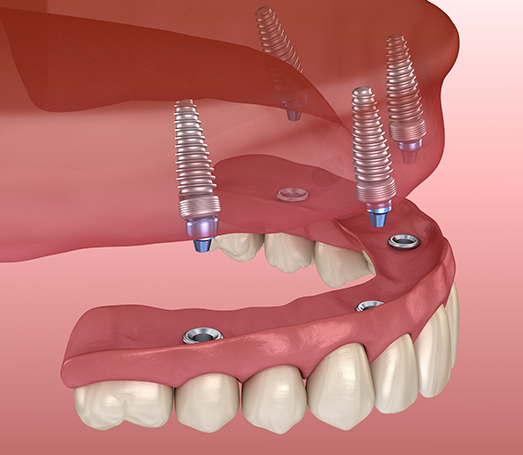 A traditional full denture is a proven effective treatment for replacing an entire arch of missing teeth. A custom-made denture is held to your gum tissue using suction or an adhesive. Several improvements have been made to them over the years to create natural-looking and feeling results; however, they never truly mimic your real teeth.
As an alternative, Dr. Les Latner can anchor your denture to your jawbone using strategically placed dental implants. They are surgically placed into your jawbone to act as new tooth roots while also giving your denture unmatched stability.
Am I a Candidate for All-on-4 Dental Implants?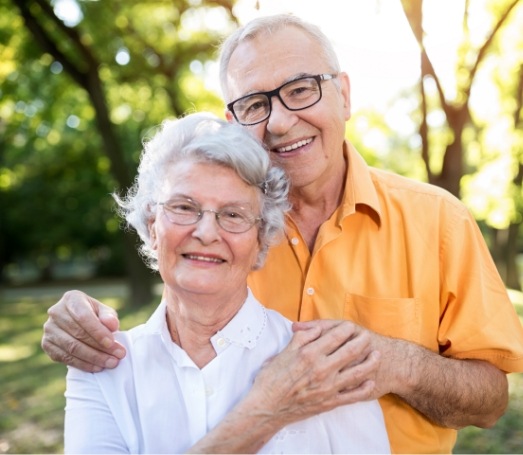 Dental implants can last for several decades with the right foundation. The key to their longevity relies on your jawbone's ability to support the implant posts. In most cases, you are a candidate for All-on-4 in Los Angeles if you do not have any remaining teeth on the top or bottom arch. You must also have good oral and general health.
Dr. Latner performs a comprehensive consultation to ensure they are right for you. Besides a visual exam, he also takes a CT scan to assess the health and density of your jawbone to ensure it can support the posts.
What Are the Benefits of All-on-4 Dental Implants?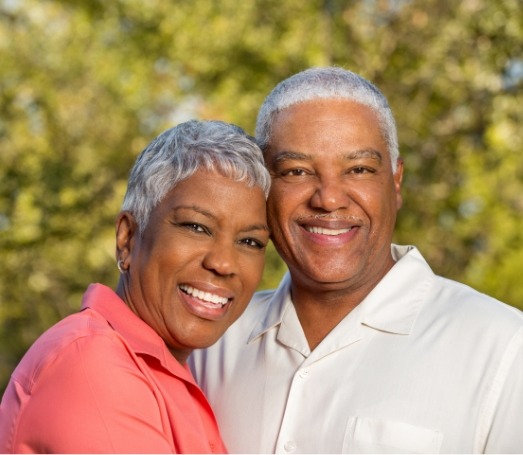 All-on-4 offers exceptional benefits when compared to traditional dentures because of the dental implants supporting them. As a result, you will enjoy various advantages, including:
Over a 95% 10-year success rate.
Looks natural to restore your confidence.
Regain as much as 70% of your biting force to eat your favorite foods again.
No slipping or irritation.
Preserves your jawbone's density.
Protects your facial structures.
Easy maintenance and care.
Long-term, cost-effective solution.
All-on-4 vs. Traditional Dental Implants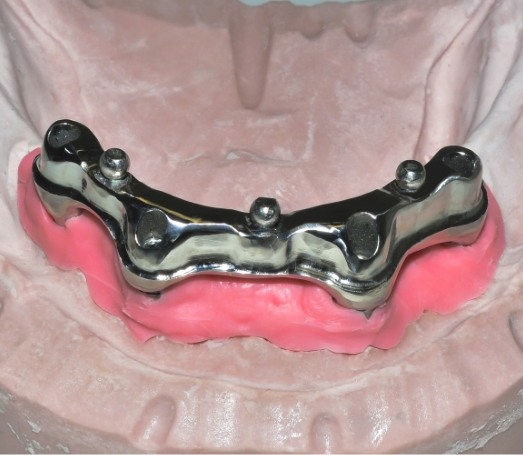 Although you may think all dental implants are the same, those used to support dentures in Los Angeles are a bit different. Traditional dental implants are placed during one appointment. You must then wait several months for your jawbone to fuse to them before having the abutments and restorations attached to the posts.
All-on-4 allows you to undergo the entire process in just one day. Your implant posts are strategically placed at an angle where your jawbone is the thickest. Your abutments and a temporary denture are attached the same day, so you do not need to go without your teeth. You are fitted for your permanent denture after you have healed.
Have Questions? Get Answers.