Dental Bridges – Los Angeles, CA
Fill Your Smile's Gaps
When one or more teeth are missing in a row, Dr. Latner may recommend a dental bridge to restore a strong, complete bite. A dental bridge is a fixed prosthetic, which means it cannot be removed by the patient. Each of our dental bridges in Los Angeles is fully customized so that you end up with a complete, functional, and beautiful smile that looks as though you'd never lost a tooth in the first place!
Why Choose Westside Dental Associates for Dental Bridges?
Honest Evaluations with No Upselling
Dentist Uses Compassionate Approach & Complete Transparency
Advanced Dental Technology for Precise Results
How Is a Dental Bridge Placed?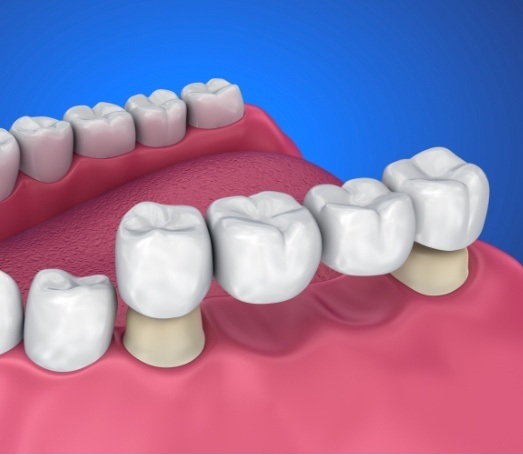 Dr. Latner will prepare the teeth on either side of the gap so that they can hold dental crowns. The crowns will anchor the bridge in place. Your custom bridge will contain one or more teeth in a row. If the last tooth on either arch is missing, a cantilever bridge can be secured with only one crown.
Once your teeth are prepared, we'll take an impression for our dental lab. A ceramist will fabricate your bridge according to the impression and Dr. Latner's instructions. To complete your smile between visits, Dr. Latner can place a temporary bridge. You'll return to our Los Angeles dental office for the permanent placement of your bridge.
What Will Happen If I Don't Get a Dental Bridge?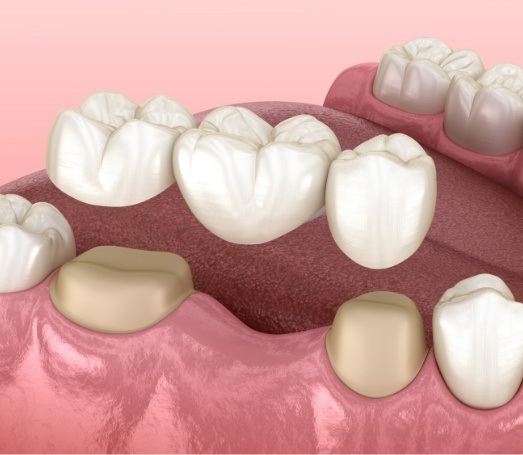 If missing teeth are not replaced, the remaining teeth can shift out of place. This can lead to problems with occlusion (how the upper and lower teeth fit together), which can in turn lead to TMJ disorder and/or bruxism (teeth grinding). Furthermore, missing teeth can alter speech and chewing ability. If teeth are missing in the front of the mouth, a patient may suffer from decreased self-confidence as well.
Have Questions? Get Answers.