Implant Dentures – Los Angeles, CA
Complete Your Smile with Dental Implants
Are you tired of dealing with slipping and irritation from your denture? Maybe you miss eating your favorite foods, like steak? What if you could enjoy the next best thing to your real teeth? Now you can with implant dentures in Los Angeles. Dental implants secure your denture to your jawbone to provide a stable foundation for your new smile. You can chew and speak without any worry because your denture will stay in place. Dr. Les Latner can replace all your missing teeth using the latest innovations in dentistry. If you're ready to enjoy having a complete smile again, contact our dental office today to schedule your implant denture consultation!
Why Choose Westside Dental Associates for Implant Dentures?
Flexible Financing Available
State-of-the-Art Dental Technology Used In-House
Partners with Local Implant Specialists
How Do Implant Dentures Work?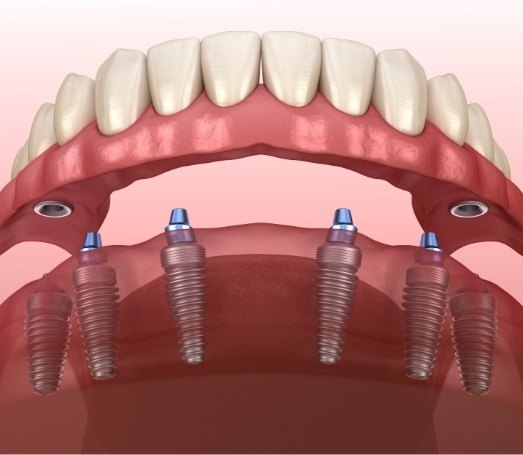 A traditional denture is held to your gum tissue using suction or an adhesive. Although there have been several improvements to enhance their fit, they will always have their limitations. Implant dentures resolve the common complaints of traditional prosthetics.
Four to eight implant posts are surgically placed into your jawbone to act as new tooth roots. This also secures your denture to your bone, so you'll never need to worry about any slipping or irritation again. Not to mention, you'll enjoy a variety of other benefits that aren't achievable with a traditional denture.
Am I a Candidate for Implant Dentures?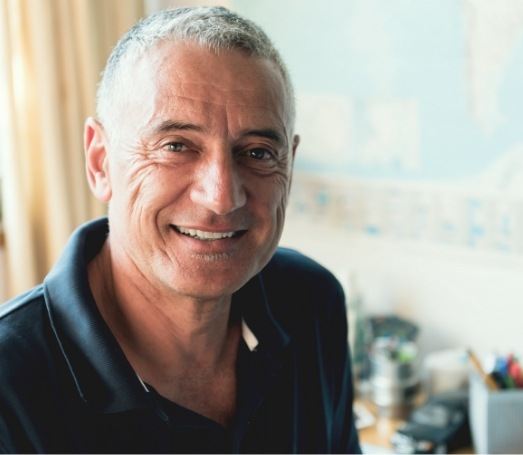 If you didn't get the results you wanted with traditional treatment, you might be a candidate for an implant denture if you have good oral and general health. You'll still need an initial consultation to discuss your medical history and review a CT scan to ensure there aren't any issues that may impact the success of your new smile, like bone loss or infection. Based on the result, you may need additional treatments before your placement procedure, like gum disease treatment or bone grafting.
The Implant Dentures Procedure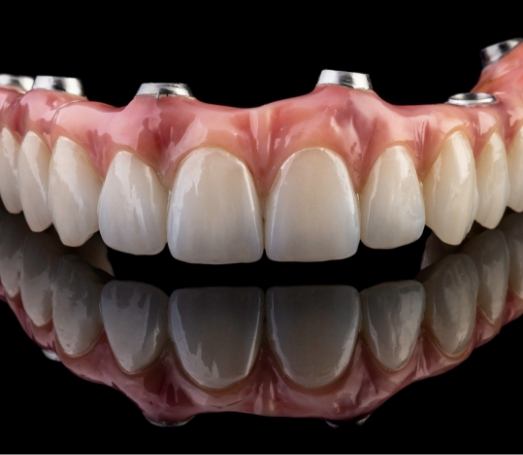 The process to rebuild your smile will take several steps. After you've healed from any previous treatments, your implant posts are inserted into pre-determined locations. You'll spend the next several months healing as your jawbone fuses to the posts through a process called osseointegration. Afterward, abutments are attached to each post to connect your denture.
Benefits of Combining Dentures & Dental Implants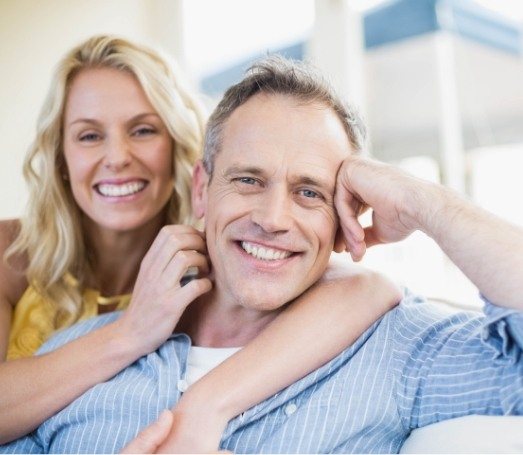 Dental implants in Los Angeles serve as new tooth roots, allowing you to enjoy a variety of benefits, including:
Over a 95% success rate.
Looks and feels natural.
Preserves your jawbone's density.
Supports your facial tissues.
Eliminates slipping and irritation.
Cost-effective, long-term solution.
Have Questions? Get Answers.