Emergency Dentist – Los Angeles, CA
We'll Stop Your Toothache & Save Your Smile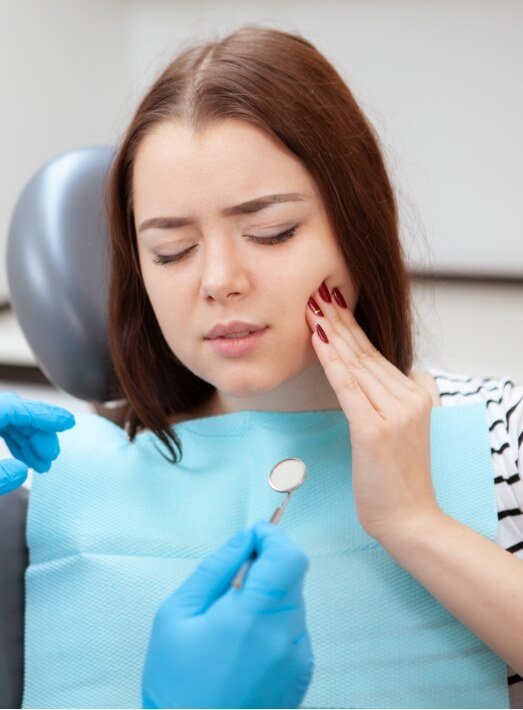 Although you never expect it to happen to you, a dental emergency can occur at any time and without any warning. In fact, 1 in 6 Americans will face one this year. If you find yourself in this situation, it's easy to feel overwhelmed. When the unexpected strikes, it makes all the difference in the world to have a trusted emergency dentist in Los Angeles to turn to. At Westside Dental Associates, Dr. Latner is always here to give you the prompt care you need. If you encounter a dental emergency, we'll stop your toothache and save your smile, so don't wait to give us a call!
Why Choose Westside Dental Associates for Emergency Dentistry?
Same-Day Dental Appointments Available
Personalized Dental Care Based on Your Unique Needs
Dental Patients of All Ages Welcome
How We Handle Dental Emergencies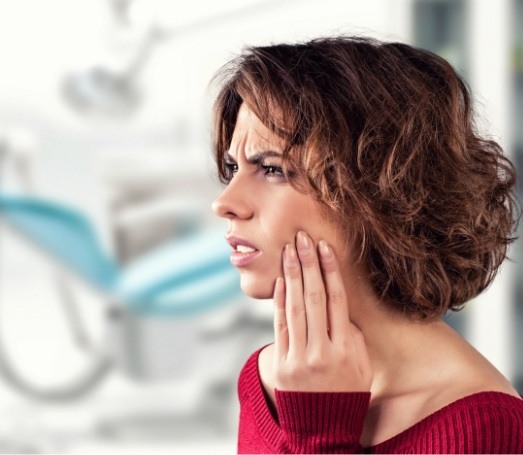 When facing a dental emergency, don't head to your local emergency room. Visiting your local ER for a dental emergency will likely cost you a great deal more time, money, and headache than needed. Instead, contact our office right away. From there, here's what you can expect:
We'll schedule a same-day appointment. We always do everything we can to see emergency patients as quickly as possible, often on the same day they call our office.
You'll receive personalized first-aid instructions. Next, our experienced team will walk you through the steps to manage your emergency until you can see us.
See Dr. Latner for an emergency dental exam. Your Los Angeles emergency dentist, Dr. Latner, will examine you right away and work on alleviating any serious pain you may be in.
We'll review all your treatment options with you. Dr. Latner will fully explain which treatment(s) he recommends moving forward with and will work with you to create a custom treatment plan that works best for you.
You'll get the fast, professional care you need. Whether you need a root canal, a dental crown, a tooth extraction, or something else entirely, our experienced team will get to work right away protecting your teeth and repairing your smile.
The Most Common Dental Emergencies
Bleeding, severe pain, swelling, and a broken or knocked-out tooth are all clear indicators that you have a true dental emergency on your hands. When swelling will not go down, bleeding is continual, pain is intensifying, or a tooth that was there a second ago is no longer, it's time to call us right away. Certain injuries such as a fractured or broken jaw need immediate medical attention, so you'll need to head straight to your local emergency room for these situations.
But even if you're not experiencing these exact indicators, it's always best to call us and explain your symptoms if you're concerned or in pain. We can then determine if you need to see the dentist as soon as possible or if it can wait. Either way, we will happily walk you through the steps to care for your dental problem while at home. Below, you'll find some important information regarding the most common dental emergencies we handle.
Understanding the Cost of Dental Emergencies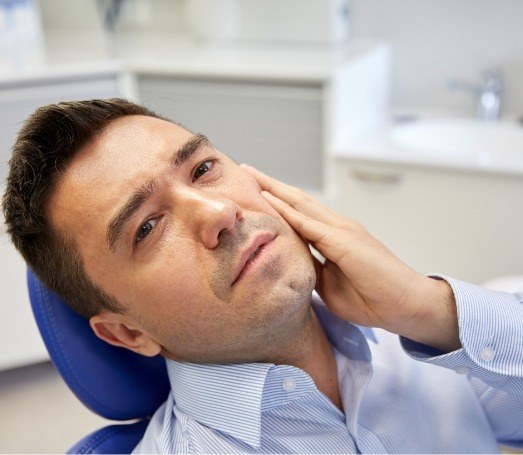 There's no specific amount you can expect to pay without first having a consultation. The cost is determined by your treatment plan. Dr. Latner will provide you with an estimate and discusses your payment options, like using your dental insurance or CareCredit to restore a healthy smile without breaking the bank.
If you or a loved one is experiencing severe dental pain or a significant oral injury, don't wait. Contact our office for an appointment. We are here to help.
How to Prevent Dental Emergencies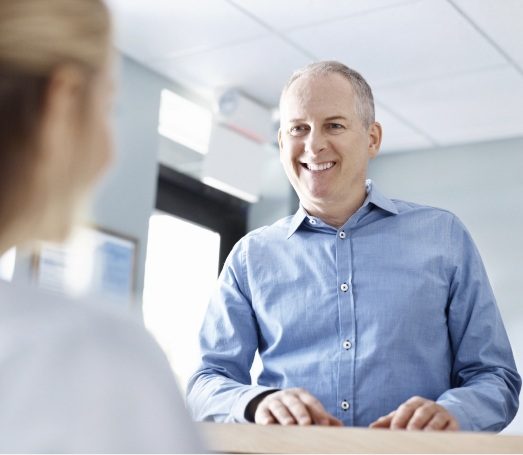 We understand that dental emergencies can happen when you least expect them. But just like any type of emergency, there are precautions you can take to better prepare yourself if your tooth begins to ache, or you suffer an oral injury. Below, Dr. Latner has included a few tips to keep in mind if you want to avoid a dental emergency, lower your overall dental care costs, and ensure your smile stays intact for many years to come.
Read More Read Less
Don't Wait to Get the Care You Need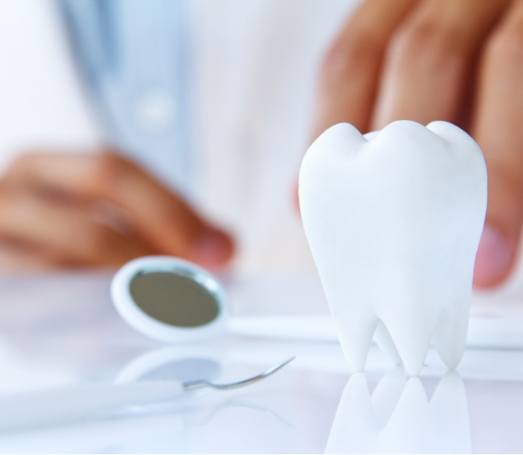 If your teeth are damaged in any way, no matter how minor they might be, don't hesitate to give our dental office a call. When a tooth is damaged, it only breaks down further the longer you go without receiving treatment. For example, a tooth with a minor amount of decay will continue to break down until it needs a dental crown or root canal treatment. The sooner you get a problematic tooth taken care of, the lower your risk of an actual dental emergency occurring will become.
Maintain Good Oral Hygiene Habits at Home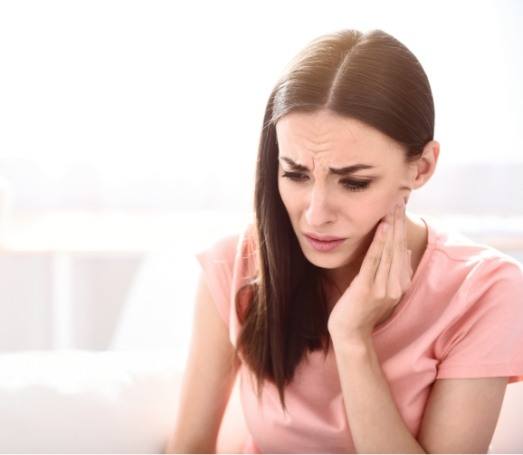 Always brush twice a day using fluoridated toothpaste and a soft-bristled toothbrush. Brush for at least two minutes at a time. Floss daily, ideally before bed, to remove plaque and tartar from the hard-to-reach areas of the mouth. On top of your oral care routine, you should be visiting our office at least once every six months to have your dental exams and professional teeth cleanings completed.
Be Mindful of Your Diet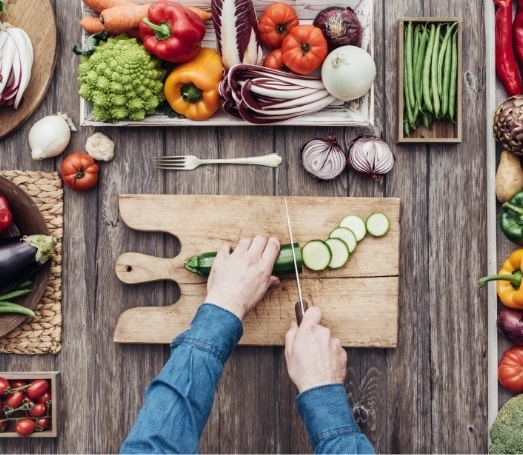 Diet is just as much of a factor that influences your oral health as your at-home oral care. For example, those with cavities should not be consuming foods containing large amounts of sugar. While it's fine to indulge once in a while, whether it be ice cream or candy, the trick is to not make it a habit. Take note of how you consume certain foods and beverages as well. It helps to drink soda through a straw, for example, to redirect contact with your teeth. You'll also want to be careful about how you eat certain foods. Don't bite down too hard, especially if eating popcorn, peppermints, or nuts. This could easily result in a broken tooth.
Protect Your Pearly Whites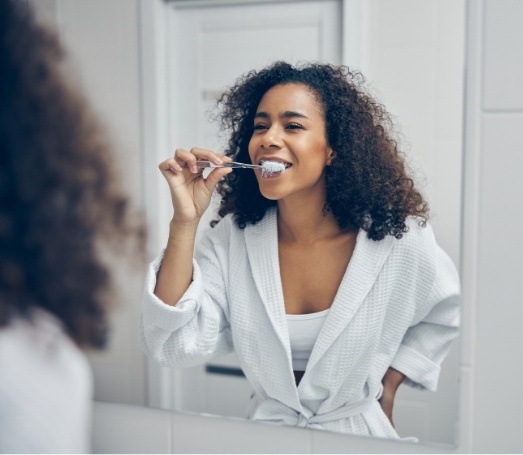 Do you play high-contact sports, such as football, hockey, basketball, martial arts, or field hockey? If so, you need to have the right protective gear to avoid having your teeth chipped, cracked, or knocked out. With a custom-made mouthguard, you can reduce the harm caused by sporting activities, which are among the most common causes of dental emergencies.
Additionally, if you find yourself waking up with sensitive teeth or a sore jaw, you could be grinding or clenching your teeth in your sleep. If this is the case, a nightguard needs to be worn throughout the night.
Emergency Dentistry FAQs
We sincerely hope that you never have to deal with a dental emergency. However, if you do, we'll stop your toothache and save your smile as quickly as possible. Dental emergencies come with a lot of questions, including everything from "How did this happen?" to "What do I do next?" and everything in between, which is why we encourage you to call us right away no matter what type of symptoms you're dealing with. In the meantime, we've gathered some of the most common questions we get about dental emergencies below so you can learn more about how to handle them.
How Long Should I Wait to Call My Dentist?
It's important to keep in mind that your teeth can't heal themselves like the rest of your body. While a bruise on your shin will fade away with time and a cold will run its course, dental damage will simply continue to get worse with time. If you're experiencing any kind of pain or damage in your mouth, you should call us right away. We'll help you evaluate your situation over the phone to determine whether or not you need to come in for an emergency appointment. Don't feel shy or embarrassed about calling us if you're unsure if your situation requires urgent care, because it's always better to be safe than sorry!
Should I Go to the ER or My Dentist?
Any life-threatening situation should be treated at your local emergency room as soon as possible, including:
A broken or dislocated jaw
Bleeding that doesn't stop after 10-15 minutes
Swelling in the mouth that's hindering breathing or swallowing
For all other dental emergencies, you'll likely save a tremendous amount of time, money, and hassle by giving us a call instead of going to an emergency room. Not only are ERs typically very busy, but they oftentimes don't have the equipment or trained staff to perform dental procedures. On the other hand, our experienced team will do everything we can to see you as quickly as possible and get your oral health back on track.
Do I Need to See a Dentist If My Chipped Tooth Doesn't Hurt?
In short, yes! Even though your chipped tooth doesn't hurt, it needs to be repaired as quickly as possible. Remember: enamel cannot rebuild itself. The longer you leave your chipped tooth untreated, the higher the risk of further, more extensive damage. In some cases, bacteria may be able to enter the tooth and infect the pulp. Postponing seeing us for a chipped tooth can make the difference between needing a simple dental bonding treatment or a root canal.
Do I Have to Keep My Appointment If My Toothache Goes Away?
Typically, toothaches don't just go away on their own. If your painful tooth suddenly stops hurting or goes numb, it's more likely that the problem has actually gotten worse, not better! Severe dental pain is often caused by an infection inside the tooth. If the bacteria at the root of that infection seriously injures the nerve inside your tooth, it may seem like the tooth suddenly has stopped hurting. However, the issue is still present and getting worse, so you need to see us right away to protect as much of your smile as possible.
Have Questions? Get Answers.