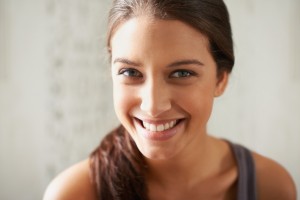 I want you to do something for me right now: look in the mirror and smile.
What grade would you give your teeth? A perfect 10? A more modest 8? If it's anything less than that, we want you to know something. You deserve better. As your West Los Angeles cosmetic dentist, Dr. Les Latner truly believes everyone should have a flawless smile. Having beautiful teeth is good for your health, confidence and self-esteem — and that's why the doctor loves providing excellence in cosmetic dentistry for all of Los Angeles. Read on to learn how Dr. Latner is exceptionally qualified to transform your smile — because you deserve teeth you feel great about.
Dr. Latner Is the Cosmetic Dentist Los Angeles Trusts
When it comes to experience with and passion for cosmetic dentistry, Dr. Latner is unsurpassed in Los Angeles. He currently serves on the board of the American Academy of Cosmetic Dentistry, and lectures regularly on aesthetic dentistry at the UCLA School of Dentistry, where he is proud to be a clinical assistant professor.
Dr. Latner is also a leader in the Los Angeles cosmetic dentistry community. He is a founding member and president of the Los Angeles Academy of Cosmetic Dentistry, which focuses on promoting the art and science of the exciting field through continuing education and other professional opportunities for its members.
With years of experience to his name and a passion for helping patients achieve their smile dreams, Dr. Latner has proven again and again: he's the cosmetic dentist Los Angeles trusts for perfect, flawless smiles.
Cosmetic Services Offered at Westside Dental Associates
Learn a little more about the cosmetic possibilities offered by Dr. Latner and his team. We're proud to offer the following services in cosmetic dentistry. Which could your smile benefit from this year?
Schedule Your Cosmetic Dentistry Appointment Today
If you're interested in learning how cosmetic dentistry in Los Angeles with Dr. Les Latner and his team of professionals can improve the look of your smile, don't wait another day. Contact us to schedule your cosmetic dentistry consultation right now! We're ready to help you achieve your smile dreams today.