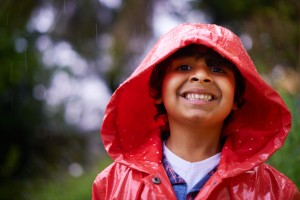 You want the absolute best for your children, and that certainly includes their dental care. Dr. Les Latner at Westside Dental Associates is the Los Angeles pediatric dentist so many already trust with the smiles of their little ones. He understands that children need special dental care, and that a calming, compassionate presence can help them set aside their fear of the dentist. And what's better? With a wide range of dental services, he's the dentist you can trust for your whole family. Keep reading to learn more about your family dentist in Los Angeles today.
Dr. Les Latner: The Pediatric and Family Dentist Los Angeles Trusts
Excellent oral care is crucial in young children. It may surprise you, but even those very first teeth are highly vulnerable to decay. At Westside Dental Associates, our goal is to keep Los Angeles's children cavity-free — and routine pediatric dental care can make that happen.
When to Visit the Pediatric Dentist
When it comes to scheduling your child's first dental appointment, we recommend that your child to begin seeing Dr. Latner around the age of one. A few teeth should have erupted by that age, and a simple visit with your pediatric dentist can start your child's oral health off strong. In this first visit,Dr. Latner can check on oral development and provide a gentle cleaning.
Once they've had their first dental appointment, routine, twice-a-year visits to the dentist can help your child avoid a lifetime of dental anxieties. As your little one gets a bit older, Dr. Latner can guard his or her teeth from decay-causing bacteria with preventive methods like dental sealants, which shield their back teeth from cavities, and fluoride treatments for extra-strong enamel.
Dr. Latner Is The Right Dentist For Your Whole Family
Because he offers excellent dental services for your young child and for everyone else in your family, too, Dr. Latner's office offers quality and convenience. You don't have to worry about driving all over the city to care for teeth of different ages — we've got you covered under one roof at Westside Dental Associates.
We offer the following services in general dentistry, too.
Regular cleanings and exams

X-rays

Gum disease therapy

TMJ therapy

Oral cancer screenings

Nightguards for teeth grinding
With services in general, cosmetic and restorative dentistry in addition to excellence in pediatric care, Dr. Latner truly is the dentist you can trust for all your family's oral health care needs.
Schedule Your Family's Dental Appointment Today
If it's been more than six months since your family's last round of dental exams, don't bother with driving all over town on your quest for healthy teeth — contact us today to schedule your family's appointments under one roof. Dr. Les Latner and the team at Westside Dental Associates are the professionals you can trust with your family's smiles. New patients are always welcome — click here to schedule a first-time appointment.