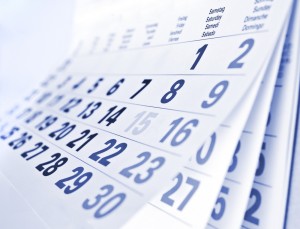 How many times should you see Dr. Latner in a single year? We recommend coming in twice for a checkup and dental cleaning. Why twice? Because our goal isn't just to help you treat common oral health problems—we want, as much as possible, to help you prevent them too.
Dental cleanings are a preventive measure; they let us clean away plaque and bacteria you couldn't clean away on your own. Checkups are also preventive in that they let us diagnose conditions early, when we can provide more conservative care for them. Conservative dentistry is all about preserving as much of your natural smile as possible.
How many times have you visited Westside Dental Associates this year? If you had your first appointment back in January or February, now is the perfect time to consider seeing Dr. Latner for a follow-up.
Call us today to reserve your appointment for July or sometime in the coming months. We offer general and preventive care to patients from Los Angeles, Brentwood, Santa Monica, Venice, Beverly Hills, Marina del Rey, Rancho Park, Mar Vista, West LA, and surrounding communities.