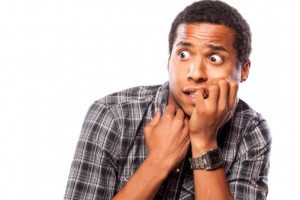 One thing that many people have in common is a fear. Whether it is a fear of heights or they squirm at the sight of a spider, there are many different fears that people have, and they all affect them differently. One fear that many people share is a fear of the dentist. Though the fear may be slight for some, for others the fear can be crippling, causing them to put off the dental work they so desperate need performed. Though you may feel as though there is nothing you can do, Dr. Les Latner is able to calm the fears of his patients by offering oral conscious sedation at his Los Angeles, CA dental office.
Aside from having a fear of the dentist, there are many other people who can benefit from this form of sedation, such as those who suffer from TMJ, and people who find it difficult to keep their mouths open for extended periods of time. Dr. Latner has his certification is sedation dentistry from DOCS, the Dental Organization for Conscious Sedation, so you are sure to be in excellent hands.
Oral conscious sedation means simply taking a prescribed pill before your appointment. Throughout your dental appointment, you will feel extremely relaxed and absolutely no pain. Dr. Latner will also give your nitrous oxide in order to ensure your complete comfort. While you are sitting and relaxing, Dr. Latner will be able to perform your dental work with ease. At the end of the procedure, you are left having a healthier smile and better peace of mind. It is important to have a trusted loved one bring you home after your appointment, as the effects of the sedation will still be in your system. If you would like Dr. Latner's help calming your fears with oral conscious sedation, contact our office today!
Call us today to reserve your appointment for Dr. Latner. We offer general and preventative care to patients from Los Angeles, Brentwood, Santa Monica, Venice, Beverly Hills, Marina del Rey, Rancho Park, Mar Vista, West LA, and the surrounding communities.