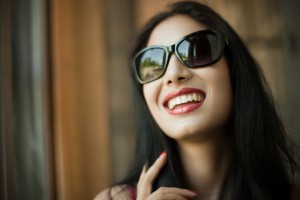 When you choose a dentist, you want to make sure he or she is someone you can trust — someone with experience, and compassion. Not only that, but you want to feel at home with the whole team so that from the very moment you walk through the door, you feel relaxed and comfortable.

Dr. Les Latner and his team are that option in Los Angeles.
At Westside Dental Associates, we combine years of experience with a passion for dentistry to provide our patients of all ages with the excellent dental care we believe everyone deserves. Read on to learn what makes us unique in dentistry.
About Dr. Les Latner, DDS
Dr. Les Latner has been providing top dental care for decades. He's seen a variety of patients over the years — his record of work even includes being the dentist for the UCLA Bruins football team!
Of course, he's not just about sports dentistry. Dr. Latner keeps up with the advancements in general dentistry with his incredible involvement in a number of associations. In fact, he's one of fewer than 10 dentists who have achieved accreditation in The American Academy of Cosmetic Dentistry (of which he also serves on the Board) and mastership in the Academy of General Dentistry. On top of that, he is a clinical assistant professor at the UCLA School of Dentistry. He has also authored an article published in the Journal of the American College of Dentists.
And to get back to his accomplishments in sports dentistry, Dr. Later was also recognized by the Sports Dentistry Commission for the World Cup in 1994 — and then chosen as a presenter at the 1986 Academy for Sports Dentistry National Symposium.
As if all of that weren't enough, Dr. Latner is also affiliated with a number of organizations — click here for a full list.
About the Team
At Dr. Latner's office, we put a real emphasis on your comfort. We firmly believe that going to the dentist shouldn't be something you dread, and we want you to feel relaxed and at home from the minute you walk in our door. That's why we have a gentle, caring and knowledgeable staff that is equipped with all the comforts you need to feel at ease  — like pillows, headphones and blankets.
We also stay up-to-date on all the latest dental advancements in order to provide you with the top in comfort. For example, we now offer air abrasion instead of the drill, sedation dentistry and DIAGNOdent laser cavity detection. These are all options Dr. Latner's office provides to make your trip to the dentist easier, and more pain free than ever before.
Come In To See For Yourself
Dr. Latner is your trusted pediatric, cosmetic and general dentist in Los Angeles. Schedule your appointment in our office and see for yourself today! We'll never get tired of seeing your beautiful smile.