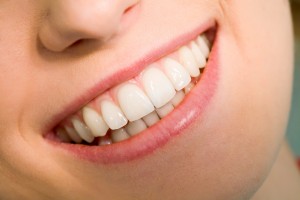 Here at Dr. Latner's blog, we've said a lot about our cosmetic dentistry services, among them porcelain veneers, teeth whitening, and Invisalign. But there's one service we haven't talked about much—cosmetic bonding.
In today's post, we'd like to talk spend some time talking about this simple cosmetic dentistry service and how it can help patients from Los Angeles and beyond enjoy a more attractive smile and improved confidence.
What Is Cosmetic Bonding?
Of all the cosmetic dentistry services offered at Dr. Latner's Los Angeles dental office, the one that cosmetic bonding is most like is porcelain veneers.
As you might already know, porcelain veneers are designed to hide imperfections like cracked, chipped, or misaligned teeth. They do so using thin pieces of porcelain that are custom shaped and shaded to match your overall appearance.
Cosmetic bonding is very similar, though it uses composite resin instead of porcelain. What's more, cosmetic bonding can be completed in just one visit, instead of the two or three visits it can take to fully complete a smile makeover with porcelain veneers.
If you have minor imperfections you'd like to correct, don't wait any longer to find out how Dr. Latner can help you. Call our Los Angeles dental office to reserve a consultation appointment. We provide excellent cosmetic dentistry and aesthetic restorative dentistry to patients from all around the Los Angeles area.