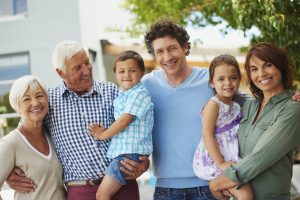 This is the time of year to take advantage of the season. Appreciate special time with family and friends, enjoy the decorations and lights and savor the fancy foods and treats. And we'd like to recommend one more thing you should take advantage of—your dental insurance benefits. These will expire at the stroke of midnight on January 1, 2017. So if you or a family member is due for a checkup or needs a restorative procedure, schedule an appointment now with West Los Angeles dentist Dr. Latner.
Dental Insurance Timeline
Unlike medical insurance, dental insurance—even a plan tied to a flexible spending account—comes with an expiration date. At the close of 2016, your benefits will expire and they will not roll over to 2017. Therefore, any unused benefits are lost. You pay a premium for the privilege of having dental insurance, so any unused portion is essentially money left on the table. Therefore, it is in your best financial interest as well as the health and beauty of your smile to use your dental insurance benefits entirely. You can do this by scheduling preventive dental cleanings and exams or overdue restorative treatment before the end of the year.
Dental Insurance and Checkups
Why does dental insurance expire? The answer is simple—because when something comes with a deadline people are more likely to use it on time. Your insurance company, just like your West Los Angeles dentist, wants to help prevent dental problems. Therefore, deadlines are a part of dental benefits plans in order to encourage subscribers to schedule dental checkups as necessary, which is usually twice each year.
Another way insurance companies help prevent dental problems is by covering the services performed during a checkup. Your dental cleaning, the examination including an oral cancer screening and annual digital x-rays are included. We'll carefully check each one of your teeth looking for signs of decay, a deepening crack or a loose filling. The condition of your gums will also be considered; one of our dental hygienists will measure the depth of gum pockets and visually examine gum tissue to find signs of periodontal disease.
Restorative Dentistry Covered by Dental Insurance
Also in the interest of prevention, your plan may cover a number of restorative dentistry procedures. For instance, a tooth-colored filling not only repairs a specific tooth, it also prevents the spread of decay to other teeth. Likewise, dental crowns, dental implants and even dentures may be partially covered. Check your plan to find out what procedures are included. If you'd like assistance, we'll be happy to help.
Call Your West Los Angeles Dentist Today
Don't let 2016 come to a close without visiting Dr. Latner, your dentist in West Los Angeles. Contact our office today for an appointment.