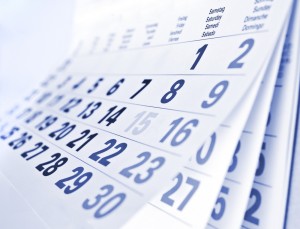 As the clock ticks down on 2013, you have less and less time to use your current dental benefits for important care. Once 2014 arrives, your current benefits will be replaced by a fresh deductible and yearly maximum, and possibly new co-pays and premium too.
But right now, there's still time to take advantage of the benefits you have left to get help paying for an important general or restorative service. Patients who have only seen Dr. Latner once, or not at all, this year should especially think about setting up an appointment.
Why are regular appointments so important?
Because when bacteria and plaque are allowed to build up around teeth, they can cause cavities and gum disease. Regular checkups give Dr. Latner of Westside Dental Associates a chance to get rid of this buildup so teeth are better protected. Routine visits also make it possible for Dr. Latner to diagnose common oral health problems before they have a chance to become serious.
Do you have dental benefits you haven't used yet? Call Westside Dental Associates today to schedule one more appointment for 2013. We serve patients from Los Angeles, Santa Monica, Beverly Hills, West LA, Mar Vista, and surrounding areas.