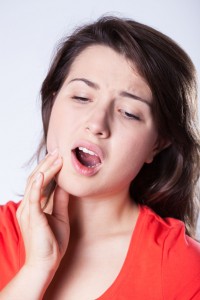 At some point in our lives, we've all had at least one bad experience involving a toothache. If you were lucky, the pain wasn't too excruciating. For others, the throbbing was too much to bear. Whether it was a decently pleasant experience or one you'd rather forget, a toothache can cause all sorts of problems. A common question we hear is, "Why do I have a toothache?" The truth is, there are many reasons for why tooth pain happens. You could have something major going on in your mouth or it could be nothing at all. What's important is that you see Dr. Latner for any tooth pain. He will know if there are additional problems happening that you can't see by looking in the mirror.
Our Los Angeles, CA office specializes in bringing harmony back to patients' oral health. Any tooth pain may be an indicator of something serious, so it's important that we get to work on treating whatever it is that is causing pain. Dr. Latner's true passion is general dentistry, and he can apply the methods he's learned to help bring maximum comfort back to your mouth. Dr. Latner is the general dentist Los Angeles residents can go to for relief.

All Toothaches Are Not Created Equal
Not all patients will experience the exact same toothache. Some toothaches aren't very painful and could be the result of slight sensitivity. Other toothaches can be the result of an advanced disease with grueling pain. Any type of pain, no matter how mild or severe, is uncomfortable and can leave your oral health at risk.
Why do toothaches occur? It's the all-important question and there are a few answers:
A cavity caused by excessive tooth decay. This is the most common cause of tooth pain, yet one of the most preventable. Practicing and maintaining proper oral hygiene habits can help keep cavities at bay.
Gums that have become infected. Tobacco use and failure to receive treatment for certain diseases can leave your gums at risk of contracting diseases.
An abscess tooth. It's the result of a painful infection at the root of your tooth.
A fractured tooth. Any disruption of a tooth's foundation can invite harmful bacteria into the break.
Damaged fillings. Fillings that have worn down or failed can leave a tooth in serious pain.
There are more factors behind tooth pain, but these are the most common.
Dr. Latner Can Help Relieve the Pain
In order to attack tooth pain, you need to have plenty of services available. Dr. Latner uses his expertise in general dentistry, cosmetic dentistry, and restorative dentistry to help bring comfort back to his patient's oral health. He can help any patient get relief from tooth pain.
Root canals are often performed at our office and can relieve patients suffering from excessive tooth decay. The result of said tooth decay, deep cavities can pose great harm to a patient. A root canal cleans out a diseased area and is filled with composite material to keep the tooth disease-free. Wouldn't it be nice to catch cavities before they become a problem? You can with DIAGNOdent. This revolutionary dental tool detects cavities in their infancy so you can treat them before they cause further damage.
Visit Us If You Have Any Tooth Pain
Our Los Angeles, CA office is ready to help in any way we can. A toothache can be the sign of a disease that needs immediate treatment, so it's important to make an appointment right away. We invite everyone to see the dentist Los Angeles residents can count on – Dr. Latner. He's the dentist 90064 citizens go to for excellent dental services.