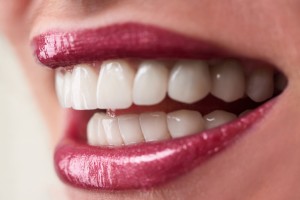 Teeth-straightening technology has come a long way over the last few decades. In the past, metal braces were the only choice for patients that wanted straight, beautiful smiles. Now, there is even better straightening treatment available in the form of clear aligners – Invisalign. This state-of-the-art treatment secretly shifts teeth into their proper positions in much less time than compared to metal braces. For those of you who have been "lucky" enough to wear braces, do you remember how painful your mouth could be at times? Invisalign does the same job only with less pain.
Now, there's a product that's specifically designed to make the straightening process much faster and easier than before. It's called Propel®, and we use it at our office in Los Angeles, CA. Dr. Les Latner has used this specialized product to straighten teeth in much less time with pain-free results. The system uses your bone stimulation to ensure teeth movement is simple. If you have any misalignment issues that you want corrected, Propel® can help you zip through treatment. Dr. Latner is the cosmetic dentist Los Angeles residents can trust!

What is Propel®?
Think of it like an orthodontic system on steroids – it accelerates the treatment process. It's used with Invisalign and Six-Month Smiles for the best results. It works by stimulating the alveolar bone (a specific bone that attaches your gums and teeth). As a result, the structure adjusts faster as your teeth are placed in their correct spots. Propel® can be great for adult patients, too! An adult's teeth are strongly rooted and take much longer to heal than a younger person's. This system works amazingly to get you a flawless smile in just half the time. How amazing is that?
How does it work? Well, the goal is to cause inflammation for a specific site. Basically, your bone is subjected to controlled trauma that is minor, but causes cytokine to release. This is good because cytokines are responsible for creating inflammation that restores your dental structure. All of this results in the supportive bones adapting to the motion of your teeth as they are placed in the correct spots. This is great news for Invisalign wearers – you can change aligners every ten days as opposed to two weeks with Propel®.
Schedule an Appointment To Learn More – Cosmetic Dentistry 90064
If you'd like to experience the Propel® difference, speak with our staff in Los Angeles, CA. Dr. Latner and his team will ensure your smile straightens in half the time with this revolutionary treatment. We welcome prospective patients from all over to come to our office and see the different Propel® can make in their straightening treatment. If you're ready for Invisalign, Los Angeles dentist Dr. Latner is ready to get your teeth straighter than they've ever been before.