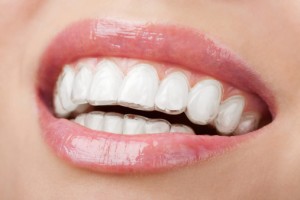 It's hard to deny all of the benefits that Invisalign has over conventional braces. The clear aligners are practically unnoticeable and conveniently removable. They're able to straighten your teeth without detracting from your appearance, restricting your diet, or complicating your oral hygiene routine. However, if you want to keep your aligners clean and clear, you have to take good care of them. Here are six easy tips for cleaning Invisalign in Los Angeles.
1. Clean Your Trays Every Morning
While you sleep, bacteria accumulate in your mouth and on your aligners. One of the first things you should do when you wake up is brush your teeth and your trays. It's also a good idea to do this right before bed; it will cut down on bacterial buildup even more.
2. Rinse Your Aligners After Taking Them Out
Whenever you remove your trays, gently rinse them off to reduce the amount of food debris, plaque, and bacteria on them. However, avoid hot water, as heat can warp the plastic and make your aligners not fit properly. Cold or lukewarm water is ideal.
3. Don't Use Colored or Scented Soaps
The only type of soap you should use on your aligners is clear antibacterial hand soap. Scented and colored soaps can leave behind residue that will discolor the trays over time. Not to mention, they'll create an unpleasant taste in your mouth.
4. Soak Your Aligners Daily
At least once a day, you should let your aligners soak in a solution with Invisalign cleaning crystals. Afterward, you'll have an easier time brushing away any lingering germs. Make sure to thoroughly rinse off the aligners before putting them back in your mouth.
5. Never Eat or Drink While Wearing the Trays
Unless you're only drinking plain water, you should always remove the aligners before you eat or drink. Otherwise, they could become stained. Also, Invisalign aligners were not designed to withstand the forces of biting and chewing.
6. Clean Your Teeth Before Putting the Aligners Back In
After eating, remember to brush and floss before you place the aligners back over your teeth. If you don't, food particles could become trapped between your aligners and your teeth, increasing for risk for cavities.
Invisalign has all sorts of benefits, but you can only reap them if you keep the aligners in good condition. If you follow these tips, you'll be able to show off a healthy, straighter set of pearly whites before you know it!
About the Author
Dr. Les Latner has more than 30 years of experience in the field of dentistry. He is one of the fewer than 10 dentists who has earned both a Mastership in the Academy of General Dentistry and accreditation in the American Academy of Cosmetic Dentistry. He is also a certified Invisalign provider. To learn more tips for caring for Invisalign in Los Angeles, you can contact his practice, Westside Dental Associates, at (310) 477-1081.