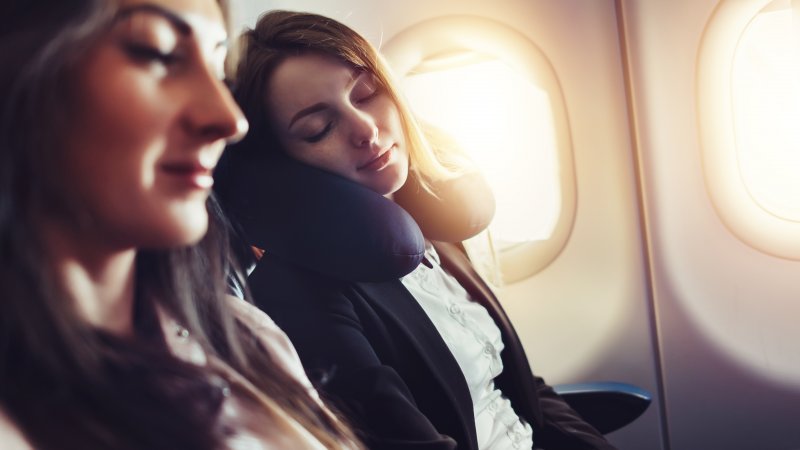 Are you planning on going on a trip this summer? After being cooped up all year, it is about time to take a break from it all. However, if you have Invisalign, you may find traveling to be more challenging. Staying on track with your aligners when you're on the go can be a lot to keep up with, but you aren't out of luck! Continue reading for some helpful tips for traveling with Invisalign so you can continue on a path towards a straighten smile.
Pack Accordingly
You always bring essential dental tools, like a toothbrush and toothpaste, with you when you're on vacation. When you have Invisalign, it is especially necessary that you keep your teeth clean and maintain your treatment. You should pack a travel toothbrush, floss, mouthwash, your Invisalign case, and any tools that you use to keep your aligners clean. Make a list so you don't accidentally forget anything.
Maintain a Routine
When you are on vacation, you want to let go of your responsibilities that you normally have at home, but you can't slack on your oral hygiene, especially if you have Invisalign. Continue brushing your teeth at least twice a day and always floss at night. Keep your aligners in for at least 22 hours every day. Some patients benefit from setting a timer while eating so they don't fall behind.
Be Wary of Tap Water
Depending on the location that you are traveling to, you may or may not be able to drink tap water safely. If you can't drink it, you don't want to use it to brush your teeth either. If you're in doubt, you should brush your teeth using bottled water instead.
Bring Next Set of Aligners
If you are going to be gone for several weeks, chances are that you may need to move on to your next set of aligners while you are away from home. Be sure to take them with you. If you decide to extend your stay, you won't need to stress about keeping up with your treatment.
Pre-Vacation Appointment
Has it been a while since your last appointment with your dentist? You may want to schedule one before you leave for your trip. This way, you can ensure everything is looking good before you begin your vacation.
Invisalign shouldn't hold back your travel plans. By using the tips listed above, you can enjoy your trip while staying on a path towards your dream smile!
About the Author
Dr. Les Latner earned his dental doctorate from Washington University and has been working in the field for more than three decades. He is one of fewer than ten dentists who have achieved both accreditation in the American Academy of Cosmetic Dentistry and Mastership in the Academy of General Dentistry. To learn more about Invisalign or to schedule an appointment at his office in Los Angeles, visit his website or call (310) 477-1081.