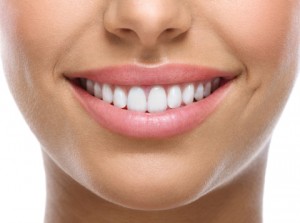 Cavities can become a real big problem if they're left to rot, literally. They can cause all sorts of issues that range from your basic toothache to sensitivity that will leave you reeling. At our office in Los Angeles, CA, we're all about continuing education and staying on the cutting edge of dental technology. One such piece of technology is changing the way we look at cavities and how best to treat them. It's called DIAGNOdent, and it's revolutionized the industry like never before. In the past, diagnosing a cavity wasn't difficult simply because symptoms were already visible. With this state-of-the-art machine, we can use the futuristic technology to diagnose cavities in their infancy. Think about that; we can actively treat cavities as they are forming so you don't have to worry about losing a tooth or dealing with any type of root canal therapy. Are you ready to experience one of the most revolutionary machines to hit the market? It's time you felt the DIAGNOdent difference!
Tell Me All About DIAGNOdent
This small, portable laser does some truly amazing things. Cavities are what it seeks out, especially in its earliest stages. It's a Class 1 laser, which is technical jargon that means it emits safe, comfortable light pulses that work their way through your tooth. It maps the entire tooth structure, both inside and out. Never before have we been able to see inside an actual tooth to detect cavity formation. Decay can't hide from this amazing technology. Once the pulses have gathered the necessary data it needs to complete treatment, a numerical readout will provide all the cavity details including size, how far along the formation is and other pertinent information.
How early can this machine detect a cavity? Up to a few years, normally. Yes, it's true. We can see into the future that far. You see, cavities don't just pop up out of the blue and become problem children right off the bat. Formation takes years and sometimes you won't see symptoms with the naked eye. That's why you should come to our office and receive this excellent treatment. It allows you to stay ahead of cavities therefore eliminating them before they can mature.
Say "NO" To Cavities and Say "YES" to an Appointment with Dr. Latner
The only way you'll be able to enjoy this fantastic technology is by scheduling an appointment at our office in Los Angeles, CA. If you're ready to fight cavities and keep them out of your mouth using the latest technology, give DIAGNOdent a shot. We're happy to offer this fantastic service to our neighbors in West Hollywood, Santa Monica, Culver City, Beverly Hills and beyond.