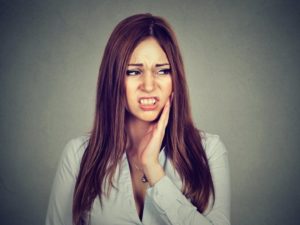 Do the words "root canal" send your teeth chattering in fear? While no one wants to hear that they need this common procedure, it's important to get it done right away. Ignoring the warning signs and leaving your tooth untreated can lead to painful, serious, and permanent issues. Here's how to tell if you need root canal therapy in Los Angeles.
When Is Root Canal Therapy Necessary?
The hard shell of enamel on your teeth protects the dental pulp underneath. This soft, sensitive area contains blood vessels and connective tissues, while the canals inside the tooth's roots contain its nerve. These layers provide the tooth sensory information like heat or cold, but aren't necessary for the tooth's day-to-day function.
If the pulp becomes damaged or infected, bacteria will begin to multiply within the tooth. This can quickly lead to an infection in the root canal or abscessed tooth, which is a buildup of pus at the end of a tooth's root. Root canal therapy involves accessing the inner layers of the infected tooth and clearing away the decayed tissues and nerve to eliminate the bacteria. Then, the hollowed-out tooth is disinfected, filled with a warm, rubbery substance called gutta percha, and capped with a custom dental crown. These finishing touches strengthen the tooth and protect it against future infection.
What Are the Signs That I Need Root Canal Therapy?
The most well-known warning sign that you may need root canal therapy is an intense toothache. However, not every tooth that needs to be treated with root canal therapy is painful, just as not every toothache indicates an infected tooth. A few common signs you may need root canal therapy include:
Severe tooth pain when chewing or applying pressure.
Intense sensitivity to hot or cold temperatures that lasts more than 30 seconds.
Discoloration or darkening of the afflicted tooth.
Swelling, inflammation, or redness in the nearby gums.
A small, pimple-like bump on the gums that won't go away or keeps recurring.
How Long Can I Put Off My Root Canal Therapy?
It's completely natural not to be thrilled about your upcoming root canal therapy. However, it's not a treatment you should put off any longer than you absolutely have to. The dangerous bacteria inside your tooth will continue to grow over time. Not only will this cause more pain, but it can permanently damage the tooth beyond repair, making tooth extraction the only option left. Additionally, the harmful infection can spread to your other teeth, your bloodstream, and even other parts of your body like your brain or heart to become potentially life-threatening.
The sooner you treat the infected tooth, the sooner you can prevent these serious complications. If your Los Angeles dentist has recommended root canal therapy, that means the infected tooth can still be saved and the bacteria likely hasn't begun to spread yet. You can restore your healthy smile while keeping it intact and preserving as much of your natural tooth structure as possible.
Root canal therapy has an unfairly bad reputation. Thanks to advances in modern dental technology and techniques, this tooth-saving procedure is more comfortable, quick, and efficient than ever! Talk to your Los Angeles dentist today to see why this common procedure is the best way to save your smile.
About the Author
For over 30 years, Dr. Les Latner of Westside Dental Associates in Los Angeles, CA has been helping his patients achieve smiles that look and feel their best for a lifetime. He is dedicated to pursuing excellence and has completed countless hours of continuing education in a wide variety of advanced dental topics. In fact, he is one of fewer than 10 dentists who have achieved both accreditation in the American Academy of Cosmetic Dentistry and mastership in the Academy of General Dentistry. When you choose to visit him to treat your dental pain or receive root canal therapy, you can rest assured that your smile is in good, experienced, and highly capable hands. He can be reached via his website or at (310) 477-1081.