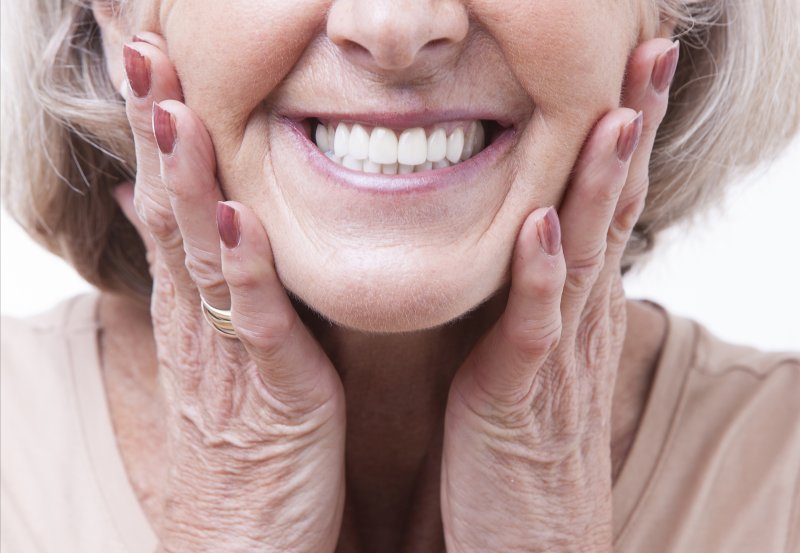 If you have missing teeth, then you may know that dentures in Los Angeles can be lifechanging. They restore chewing ability, support facial structure, and can improve your appearance with their natural, customized look. However, if your dentures aren't fitting properly, you probably aren't having the same experience as you did when you first got them. Continue reading to learn some ways you can tell that your dentures aren't fitting properly, as well as some possible solutions so you don't need to put up with it any longer.
How Do I Know If My Dentures Are Ill-Fitting?
Most frustrations with dentures have to do with their fit. But this isn't something that you need to continue to live with. Here are some common signs that your dentures aren't fitting well:
Slipping: This is usually the most obvious sign that your dentures aren't fitting properly. Whether they are lifting up off your gums or moving from side to side, this is a sign that you should probably call your dentist and discuss possible solutions.
Pain: This could either be caused by sores in the mouth or uneven pressure. Both of these are signs that you should be getting your dentures refitted or replaced. Not only are high-pressure points painful, but they can speed up the progression of bone loss associated with dentures.
Difficulty eating: Even though dentures don't restore every last bit of your eating ability, they do make a big difference and can help you enjoy some of your favorite foods again. If you've realized that your dentures are just making eating too difficult, this likely means that they aren't fitting properly.
Difficulty cleaning: It is normal to have food debris and plaque collect on the outside of your dentures, but if you notice things getting caught underneath, this is an issue. If they cannot be cleaned thoroughly, you could end up with an infection. It's time to see your dentist about the fit of your dentures.
What Are Common Solutions to Ill-Fitting Dentures?
Fortunately, there are several ways to solve the problem of ill-fitting dentures. Here are a few common solutions:
Reline: This involves replacing the lining of the denture base. This can make a big difference if you are experiencing sore gums as a result of your ill-fitting dentures.
Rebase: If the reline isn't enough, your dentist may opt to replace the base on your denture so that it is refitted to your gums and eliminates any related issues.
Implants: Dental implants can hold your dentures in place and reduce the speed that your bone changes over time. On top of that, implants will absorb force related to biting and chewing which will reduce the pressure on your gums. This is the longest lasting solution because it prevents your mouth from changing.
If you have dentures that aren't fitting correctly, give your dentist in Los Angeles a call. They will be able to help you come up with the best solution for your situation.
About the Author
Dr. Les Latner provides several different tooth replacement options, including dentures and dental implants, at his practice in Los Angeles, CA. He earned his doctorate from Washington University in St. Louis School of Dental Medicine and has achieved both accreditation in the American Academy of Cosmetic Dentistry and mastership in the Academy of General Dentistry. For more information or to schedule an appointment, visit his website or call (310) 477-1081.