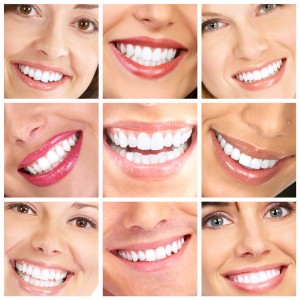 You want to look and feel your best, but you're nervous about showing the world your smile. At Westside Dental Associates, we understand these fears and can help.
Dr. Latner is a cosmetic dentist and one of the few accredited members of the American Academy of Cosmetic Dentistry. And to help patients have the brightest, most dazzling smiles possible, our Los Angeles dental office features four great cosmetic procedures: porcelain veneers, teeth whitening, Invisalign clear braces, and cosmetic bonding. With any of these services combined, you can finally have the smile makeover you've always dreamed of.
Our Cosmetic Dentistry Services
Patients who wish they had a brighter smile will be happy to know that our Los Angeles office has two options. With both in-office Zoom! and take-home teeth whitening options, we can ensure reliable and long-lasting results that will improve self-confidence by whitening teeth by 6-10 shades.
For patients whose greatest concern might be misaligned teeth, two options may help: porcelain veneers and Invisalign clear braces. Each one meets a different need but both can help patients restore the appearance of their smile by creating straighter, more confident smiles.
Porcelain veneers can also help patients who have teeth that are cracked, chipped, misshapen, or oddly spaced. By covering them with durable, natural-looking porcelain veneers (or single-visit cosmetic bonding), Dr. Latner can restore both patient confidence and appearance.
Do you want to find out more about how Westside Dental Associates can transform your smile? Call us today to schedule a consultation appointment with Dr. Latner. We'd be happy to discuss all your options with you at our Los Angeles dental office and recommend a treatment for you.