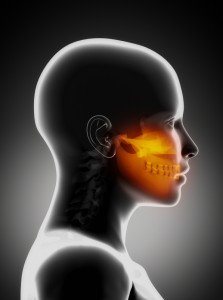 If you or anyone you know has ever suffered from gum recession, you know just how debilitating this disease can be. In the past, the only way to correct this issue was by using connective tissue grafts. This complex procedure involved two surgical sites combined with a very long recovery period. The results were successful, but the pain and discomfort patients had to endure was too much to bear. Thank goodness for the 21st century and the great advancements that have been made. Now, there is treatment that can help you cope with gum recession — Pinhole Surgical Technique. What makes this system so great is it doesn't use incisions or sutures. Simply put, it's the finest gum surgery available at our office in Los Angeles, CA. Your gum line could use a little love, and Dr. Latner is the guy who can restore your gums back to normal.

"Tell Me More About the Pinhole Surgical Technique"
Incision-free? Check. Free of sutures? Check. The only hole that is made is with a needle, then Dr. Latner reaches into his bag of specially designed instruments to help loosen gum tissue. Said gum tissue is then gently placed over the receded part of a tooth. If you're curious why gums recede in the first place, it was brought about by certain factors including smoking and poor dental hygiene habits. It's pretty rough stuff. But, with this newest technology, we can bring your gums back to working order and give them a beautiful appearance.
It's a relatively painless post-op experience, too. There have been minimal reports of pain, swelling and bleeding, so treatment is smooth.. As opposed to conventional treatment that was highly invasive and sometimes painful, the Pinhole Surgical Technique is miles ahead in terms of comfort and effectiveness.
Just look at all the benefits of receiving this specialized treatment:
Your receding gums will look and feel healthier
Discomfort? What discomfort?
The procedure can be performed in one session covering several sites
Overly-swelling and bleeding gums are no longer a problem
Come to our office much less
Do you like a beautiful smile? You'll get one
As you can see, there are plenty of advantages to choosing this procedure. Receding gums shouldn't keep you from having a beautiful smile, and we'll do everything in our power to get you the smile you deserve. Attack the problem at the source and let Dr. Latner restore your gum line.
Schedule a Consultation
Before receiving this treatment, it's best you sit down with Dr. Latner and discuss your options. You may not need surgery after all, so it's best to get a second opinion first. We accept patients from all over the Los Angeles, CA area, including Santa Monica, Marina Del Ray, Beverly Hills, Calabasas, Burbank and beyond.