Porcelain Veneers Perfect Your Smile for a Happier You
Celebrity smiles are flawless. Maybe it's Photoshop, but there's another celebrity secret to flawless teeth that anyone can take advantage of: porcelain veneers. There's no need to frown in family photos to hide stained, chipped, misaligned, or oddly spaced teeth anymore. Porcelain Veneers are durable, comfortable and best of all, stain resistant. So your perfect, dazzling smile will last. If you want to be picture perfect for your next photo op, contact the porcelain veneer experts at Westside Dental in Los Angeles.
What are Porcelain Veneers?
Porcelain Veneers are a thin, natural looking tooth restorations that can give anyone a picture perfect smile. Veneers are custom made and fitted, and patients report veneers feeling no different than their natural teeth. When you don't feel good about your smile, it's hard to feel good about yourself. Veneers can create a smile that will increase your self-esteem and overall happiness.
The Process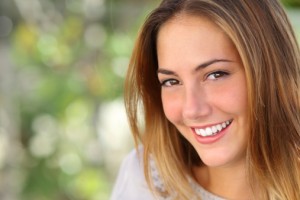 After you make the decision to restore your smile with porcelain veneers, Dr. Latner and his dedicated cosmetic dentistry staff in West LA will examine your teeth and discuss the look and feel of your porcelain veneers. Dr. Latner will plan an individualized veneer to fit your smile, taking into consideration size, shape, color and bite. Using his specifications, the veneers will be custom-created in a lab.
When your veneers return from our lab, Dr. Latner will securely place them with a bonding resin. The finishing touch is polishing your veneers to a smooth, shiny finish that perfectly compliments your smile. A highly trained cosmetic dentist, Dr. Latner is your best option for porcelain veneers and all other cosmetic dentistry in West LA.
When you don't want to smile, it's harder to stay positive. With porcelain veneers, you can change your entire outlook, and change the way that your friends and family see you. With porcelain veneers, your smile with be the best and brightest in every photo, and you can feel good about the way you look from day one.
Consultation
Don't be the only person without a smile in your next family photo. Porcelain veneers are the comfortable, beautiful solution to a perfect smile. Contact our office today to schedule your consultation with Dr. Latner, a skilled cosmetic dentist who can help you smile more. Our West Los Angeles, CA dental practice is the best cosmetic dentistry option in Venice, Marina Del Rey, Rancho Park, Mar Vista, Beverly Hills, Santa Monica, Brentwood, and beyond.