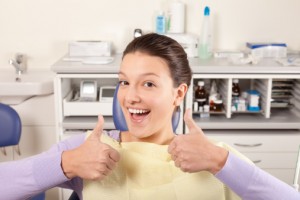 Dentistry has come a very long way in a relatively short time period. Advancements in Laser Dentistry have made many routine dental treatments less invasive and have significantly cut down on the time required for treatment and healing. By eliminating the need for incisions, certain laser dentistry procedures do not require anesthesia. Laser dentistry also minimizes bleeding because the high-energy light beams aid in the clotting of exposed blood vessels, thereby inhibiting blood loss. Lasers are useful for patients who are fearful of dental work, don't like anesthesia, or don't like the sound of the drill. Dr. Latner utilizes laser technology in his practice to aid in the comfort of his patients throughout Los Angeles, CA, Brentwood, Santa Monica, Venice, Beverly Hills, Marina del Rey, Rancho Park, Mar Vista, West LA, and the surrounding communities.
Laser Dentistry is less invasive and yields better results than drills and needles.  It helps to minimize the spread of bacterial infections because the high-energy beam sterilizes the area being worked on. Damage to surrounding tissue is minimized and wounds heal faster as tissues are easily regenerated. Dental lasers may also be used to seal tubules (located on the root of the tooth) that are responsible for hot and cold tooth sensitivity. There are two basic kinds of dental lasers.
Laser Dentistry: Soft Tissue Lasers
Soft tissue lasers help with the healing process after surgeries and during soft tissue procedures.  Soft tissue lasers can be used to reshape gum tissue to expose healthy tooth structure, improve the appearance of a gummy smile and for crown lengthening procedures. A soft tissue laser can also be used to perform a frenectomy, which is an ideal treatment option for children who are tongue tied, babies who are unable to breast feed adequately due to limited tongue movement, and to eliminate speech impediments. Soft tissue lasers may be used for the painless and suture-free removal of soft tissue folds often caused by ill-fitting dentures.
Laser Dentistry: Hard Tissue Lasers
Hard tissue lasers also offer many advantages to the dental patient. Cavity detector lasers detect small amounts of decay inside the tooth. This is decay that visual exams and x-rays will not be able to find. Cavity detecting lasers, such as Dr. Latner's Diagnodent system, consists of a small light probe that scans the teeth with harmless pulses of laser light. When the pulse reaches decay inside a tooth, the decay emits a fluorescent light.  This light bounces back to the sensors and is translated into a digital readout.  In general the higher the number the greater amount of decay. This laser accurately finds decay in its earliest stages. For dental fillings, some lasers may eliminate the need for a local anesthetic injection and the traditional turbine dental drill. Lasers used in dental filling procedures are capable of killing bacteria located in a cavity, potentially leading to improved long term tooth restorations. However, dental lasers are not appropriate for the replacement of amalgam fillings, onlays or crowns.
Laser Dentistry for Los Angeles, CA Patients
Laser Dentistry allows your dentist to detect cavities, remove bacteria, perform speech impediment surgery, crown lengthening, gum contouring and treat periodontal disease while minimizing your treatment time and discomfort. Contact Dr. Latner to find out how laser dentistry could aid in your dental treatment. Dr. Latner serves patients in and around Los Angeles, CA including Brentwood, Santa Monica, Venice, Beverly Hills, Marina del Rey, Rancho Park, Mar Vista, West LA, and the surrounding communities.