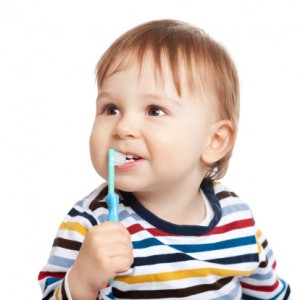 The answer to this question is both yes and no. Genetic dental problems are no myth. Scientists have found that genetic factors cause about 60% of the risk for tooth decay. While tooth decay isn't an actual gene in the body, your genes do determine factors that are directly related to your ability to avoid tooth decay. Dr. Latner is an experienced Los Angeles area dentist that can help you find a treatment plan to fix your dental problems if you find yourself on the losing end of genetic tooth decay risk factors.
Genetics Can Increase the Risk of Developing Dental Problems
You can't blame your parents for all of your dental problems, but you can blame them for passing on a few risk factors. Scientists have identified five genetically determined factors that affect your body's ability to combat tooth decay.
Sweet Preference- The stronger your genetic preference for all things sweet and sugary, the more likely you are to overindulge, which will increase your risk for tooth decay.
Enamel Strength- If you have inherited soft enamel, it will be easier for bacteria to find a home there, which can lead to more cavities.
Tasting Ability- Some people possess the ability to perceive a wider variety of flavors than others. Though research has not yet discovered why this is the case, studies have revealed links between taste ability and cavities. The greater measure of your ability to taste a variety of flavors, the less likely you are to have tooth decay.
Saliva Strength- Saliva plays a big role in the proper metabolization of nutrients like calcium and potassium. Genetics make some people better at this metabolization process than others.
Microbiome- Your body's immune system response to these communities of bacteria in the mouth can affect your ability to fight off tooth decay.
Dr. Latner Can Help Los Angeles, CA Patients Fight Genetic Risk Factors for Dental Problems
The remaining 40% risk of tooth decay can be attributed to environmental factors. These include your diet, dental hygiene habits, smoking habits, access to dental care, culture, and some socio-economic factors. The most widespread environmental factor increasing the risk of tooth decay is the consumption of sugary drinks. Although tooth decay is the most common chronic disease in the world, an important factor to decrease your risk of tooth decay is to get regular dental check-ups from an experienced dentist. Dr. Latner has been helping his patients fight tooth decay and perfect their smiles for many years. You can contact Dr. Latner today to fight back against tooth decay and protect your healthy smile. He proudly serves all Los Angeles, CA communities including Brentwood, Santa Monica, Venice, Beverly Hills, Marina del Rey, Rancho Park, Mar Vista and West LA.