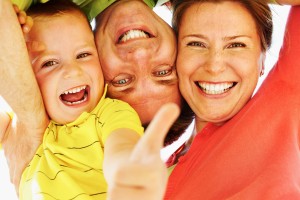 Every smile is important, even a smile that's still developing. That's why Dr. Latner and his team at Westside Dental Associates in Los Angeles offer pediatric dentistry. Through our commitment to serving children as well as adults—and Dr. Latner's commitment to teaching pediatric dentistry as UCLA—we're helping patients of all ages enjoy better oral and overall health.
As is the case with caring for adults, the most important aspect of pediatric dentistry is the regular checkup. During a regular checkup, Dr. Latner can look for signs of tooth decay or gum disease, common dental conditions that have serious implications for overall wellbeing. What's more, a pediatric checkup also gives Dr. Latner the opportunity to check on the development of teeth.
Our team also likes to take part of every pediatric dentistry visit to talk to our young patients about brushing and flossing. Effective brushing and flossing take practice and instruction. We can offer some of that in our Los Angeles office, but it's up to parents to also provide instruction at home.
Is your little one nearing their first birthday? Then it's time to start planning for their very first visit. Call Westside Dental Associates to schedule your child's first (or second, or third…) visit. We want to see all of our young Los Angeles-area patients grow healthy smiles. Our team can work together with you to help them develop the healthy habits that will make that possible as they move from childhood into adolescence and adulthood.