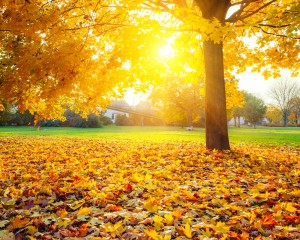 We're well into fall by now, which means the holiday season is closer than ever before. Halloween is approaching, and Thanksgiving, Chanukah, and Christmas aren't far behind. With all of these holidays come special parties and delicious foods. Wouldn't you like to feel better about enjoying all the season has to offer? With a fall visit at Westside Dental Associates, you can!
Through a checkup and professional cleaning, Dr. Latner can help you understand how your smile is doing. Having a firm grasp of that makes enjoying that second helping of pumpkin pie or that extra Hershey's Kiss that much more satisfying.
But more than that, by seeing Dr. Latner now you have more time to complete that holiday smile makeover you've been dreaming of. With services ranging from porcelain veneers and teeth whitening to dental implants and porcelain crowns, our Los Angeles team can help you create the winning smile you want just in time for upcoming holiday parties.
If you want to go into the holiday season with your smile in great shape, now's the time to schedule a fall checkup and cleaning with Dr. Latner. Before you know it, the year will be over and so will your remaining dental benefits. Get the most out of them with regular preventive care or the smile makeover you've always wanted.
We're ready to help. Call us today!