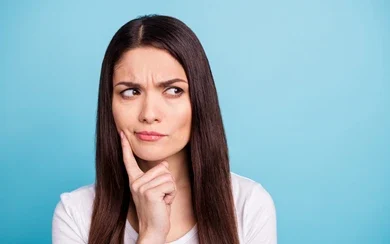 Is your smile less than perfect? Each smile is distinct, with unique characteristics like chipped teeth and gaps. Even so, having missing teeth can affect one's self-esteem. Luckily, dental implants offer a solution to give you a full, beautiful smile once more. But how many implants are needed? There are several factors influencing the quantity and types of dental implants you'll need, so keep reading to learn more.
4 Factors That Determine How Many Implants You Need
The number of dental implants required to restore your smile depends on several factors. When replacing a full arch of teeth, the number of implants needed will depend on:
Which jaw is being treated – The upper jaw typically has a softer and less dense structure compared to the lower jaw. As a result, more implants are often required in the upper jaw to achieve stable and long-lasting outcomes.
The amount of bone available – When there is limited bone in the jaw, a greater number of implants may be necessary to ensure the stability of your new teeth.
Muscular structure and chewing system – If you possess strong jaw muscles and engage in teeth grinding, it may be necessary to place additional implants. This is done to minimize the risk of damaging your remaining natural teeth or breaking your restoration.
The design of the prosthesis – The choice between a fixed or removable appliance will impact the number of implants required. Removable options typically require a minimum of two implants, while fixed appliances necessitate at least four implants.
3 Types of Dental Implants
In addition to the factors mentioned above, the type of implants you choose will also determine the number required. Various options are available for replacing missing teeth, depending on the number of teeth involved. Single implants are ideal for individuals with a single missing tooth or non-adjacent missing teeth. They're surgically placed in the jawbone, and then a dental crown is attached.
Traditional bridges rely on two crowns to secure them on either side of a gap left by a missing tooth. In contrast, an implant bridge utilizes two titanium posts on each side of the gap. This option is suitable for replacing multiple consecutive teeth.
For individuals who have lost an entire arch of teeth, implant dentures can effectively replace them using four to six dental implants. Implant dentures provide a stable and secure solution, enhancing both the aesthetic appearance and functionality of the restored arch of teeth.
Consulting with your dentist is crucial when considering options for replacing missing teeth. They will provide their professional guidance, explain the entire process, and assist you in determining whether a single implant, denture, or bridge is the optimal choice to restore your beam!
About the Practice
Under the guidance of renowned dentist Dr. Les Latner, the skilled team at Westside Dental Associates in Los Angeles is committed to maintaining patients' vibrant and healthy smiles. If you have missing teeth and require replacements, their range of dental implant options can restore your bite strength and boost your confidence. To set up an appointment or to learn more about dental implants, contact Westside Dental Associates' office at (310) 893-1833 or visit their website.