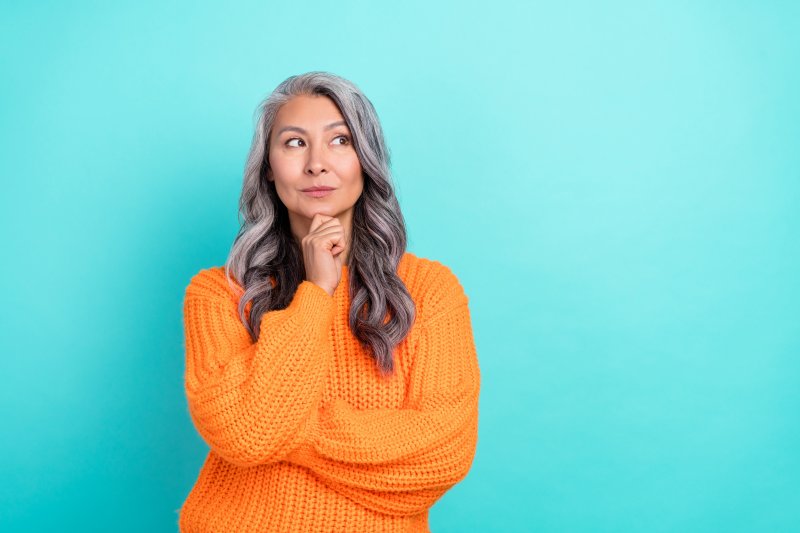 Tooth loss usually isn't sudden. It can also be the result of a planned extraction due to a severely fractured tooth, advanced tooth decay, prolonged gum disease, or some other type of issue. Thanks to dental implants, gone are the days when a patient must endure life without a beautiful, realistic set of replacement teeth. Dental implants mimic natural teeth in color, luster, form, and function, making them virtually indistinguishable from the rest of the smile.
Even though dental implants are ideally placed immediately or shortly after the tooth extraction, some people go for years without replacing their missing teeth. Fortunately, the procedure can be performed successfully even after the natural teeth have been gone for many years. Read on to find out more about dental implants after an extended period of missing teeth.
Interactions Between the Teeth and the Jaw
The teeth stimulate the jaw during the chewing process, and after a tooth is gone, its stress on the jaw is lost as well. Without this stimulation, the jawbone atrophies and begins to recede, leaving the mouth with an unhealthy jaw and a sunken appearance. The jaw receding due to missing teeth can move adjacent teeth out of alignment, complicating smiling and eating further. Without adequate bone mass to support them, dental implants can become impossible.
Dental implants restore this pressure to the jaw, giving it the incentive it needs to remain strong and healthy. Hence, the ideal time to place implants is right after the tooth is lost.
Bone Grafting
The good news is that the jawbone can be reinforced with bone grafting. The treatment works by grafting donated bone to the receded area of the jaw. The native bone will fuse with the donated bone over the following months. The new bone mass can allow the jaw to host dental implants it could not before.
Advanced Platelet Rich Fibrin (APRF)
An alternative to bone grafting, APRF is the process of using a byproduct of the patient's blood to stimulate the body's natural healing pathways for bone regeneration. The new tissue is personalized grafting material and wholly native to the body.
Even if you've been waiting longer than what's considered ideal to get dental implants, it might not be too late! Bone grafting treatments can restore jaws that otherwise could not host the restoration. Your dentist can inform you of your potential candidacy for dental implants after an examination.
About the Author
Dr. Les Latner graduated from the Washington University School of Dental Medicine in St. Louis before completing a two-year residency at Children's Hospital Los Angeles. He is one of fewer than ten dentists who have achieved both accreditation in the American Academy of Cosmetic Dentistry and a mastership in the Academy of General Dentistry. For more information about what dental implants can do for you, contact him online or dial (310) 765-7441.