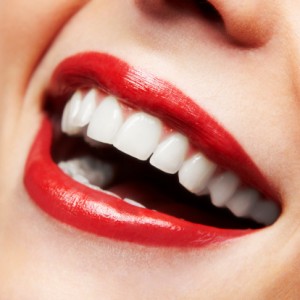 It's hard to think of dentistry without thinking of teeth whitening, veneers, or natural looking porcelain crowns. However, dental treatments weren't always focused on improving both the health and appearance of your teeth. In the not so distant past, dental treatment only concerned itself with the treatment and cure of dental maladies like tooth decay and gum disease.  Today, having good-looking teeth has merged with having a healthy mouth, and cosmetic dentistry is now a part of an all-inclusive dental treatment package. Although not an official branch of dentistry according to the ADA, cosmetic dentistry has fast become one of the most popular type dental solutions. Dr. Latner works to provide Los Angeles, CA, Brentwood, Santa Monica, Venice, Beverly Hills, Marina del Rey, Rancho Park, Mar Vista, West LA, and the surrounding communities with comprehensive treatment plans, each designed to address both the health and appearance of their teeth.
What is cosmetic dentistry?
Cosmetic Dentistry encompasses any procedure that improves the appearance of your teeth. This includes: removing teeth stains, professional teeth whitening, reshaping teeth, filling gaps and cracks, placing crowns, veneers, bridges, dentures, dental implants and oral restorations through dental fillings. Advancements in technology have made it possible to get these restorations done and enhance the appearance of your teeth in a single dental visit. Whitening or bleaching is by far the most popular cosmetic dental procedure in the United States.
Why is cosmetic dentistry so important?
Many surveys have shown that tooth loss and decay can significantly deteriorate quality of life for most people. Improved appearance is directly proportional to improved self-esteem. Imperfect smiles can effect personal self esteem and diminish confidence. This can affect your ability to form healthy personal relationships, and can also affect school and work productivity. Simply put, your smile is important.
Representing approximately 41 percent of the total population, Baby Boomers are the first generation to realize the importance of a great smile. The appearance of our teeth naturally changes as we get older. They may stain, yellow or decay. Baby Boomers made the move from hygiene to image enhancement. This desire to improve appearance — partnered with significant advances in the cosmetic dental industry itself — has contributed to the rise of cosmetic dentistry.
Quality Cosmetic Dentistry in Los Angeles, CA
Although having a great looking smile is important, your first priority should be to have a healthy smile. Dr. Latner will work with you to achieve this goal while also addressing your aesthetic concerns. In this case, health and beauty go hand in hand. Continuing advancement in biomimetics (mimicking nature) and biocompatibility (implants that match perfectly with the body and work permanently without causing any harm) have set the stage for the future of cosmetic dentistry industry. Contact Dr. Latner today to achieve your perfect smile. Dr. Latner proudly serves all of Los Angeles, Brentwood, Santa Monica, Venice, Beverly Hills, Marina del Rey, Rancho Park, Mar Vista, West LA, and the surrounding communities.