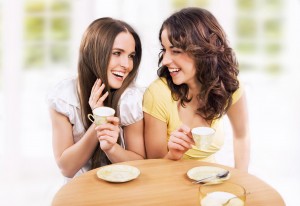 You're on your lunch break, quickly visiting the local coffee shop for your midday pick-me-up. And then you see her: the girl of your dreams, standing directly across the shop from you. Your eyes meet and she smiles. Instinctively, you start to smile back, then snap your mouth shut, embarrassed of your yellowed, crooked smile. Don't be embarrassed—it's not just you. Millions of Americans suffer from various confidence-killing dental issues. But we have news for you: if your teeth are taking a serious toll on your confidence, you have options. Fight back against the demoralizing effects of a crooked, chipped, or misaligned smile.
For many, personal oral care will not fix the issues in your mouth. From teeth grinding to missing or chipped teeth to unsightly fillings, some issues need more than general care, they need a specialist. Research shows that not only can smiling actually improve your mood, but suppressing a smile can ruin your mood. All this refusing to smile is actually making you feel worse. Solution: let's get started on creating a confident smile, ASAP! If you wanted a face-lift, you'd seek the best cosmetic surgeon in Los Angeles, right? So why not find a first rate cosmetic dentist in Los Angeles to help you find the confidence you need to make new connections in life?
Have no more tight-lipped smiles at birthday parties, and no more fear of smiling at the cutie in the coffee shop. Many of us have issues with our smiles, but Dr. Les Latner, an Accredited Member of the American Academy of Cosmetic Dentistry, has options for whichever problems you seek to fix. Practicing cosmetic and general dentistry in Los Angeles since 1984, Dr. Latner knows that in this city, confidence is everything. He knows you want to look good, and offers various procedures to help you achieve the look you want. Your smile is a serious investment in your future, so go with the best. Trust Dr. Latner to get you there.