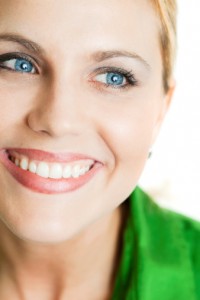 Want to take ten years off of your age? Have your teeth whitened. Need to make a chipped tooth look whole again? For this smile flaw, there's cosmetic bonding. And to transform an entire smile, consider porcelain veneers. Your cosmetic dentist in Los Angeles, Dr. Les Latner, offers all of these services. At this time, however, cosmetic dentistry is not generally covered by insurance. Rather, these are considered elective procedures that are an out-of-pocket expense. Nevertheless, Dr. Latner and his team know the value of an attractive smile. Therefore, we offer several ways to cover the cost of your cosmetic dentistry service. Make no mistake—anytime you put time and money into your smile, you are making a worthwhile investment that will pay you back in dividends of confidence and good looks!
Payment Options for Cosmetic Dentistry
To help you afford the cost of any cosmetic dentistry service, Dr. Latner and his team will be happy to work with you on devising a payment plan that accommodates your budget and lifestyle. Whether you prefer to pay for services in one lump sum or have a scheduled payment plan that allows you to gradually pay for your cosmetic dentistry over months, we'll be glad to work with you.
Westside Dental Associates accepts several forms of payment. We accept cash, including personal checks and money orders. You can also use your MasterCard, Visa, American Express or Discover credit card to pay for any cosmetic dental service. For your convenience, Westside Dental Associates now has a new online payment portal. Visit our New Patients page to find the link.
In addition, we also accept third party financing. This is a separate line of credit that you and your whole family can use for all types of dental care. You'll have no annual fee, no pre-payment penalty and no interest if you pay by the due date. And monthly payments can be as low as three percent of the total balance. Speak to our financial affairs counselor for more details.
Cosmetic Dental Services in Los Angeles
For the brightest smile, Dr. Latner uses the Zoom! teeth whitening system. With the Zoom! bleaching solution and special activating light, you'll see a smile that is several shades whiter in just about an hour.
To correct structural flaws in your smile, Dr. Latner may recommend either cosmetic bonding or porcelain veneers. With cosmetic bonding, Dr. Latner applies a small dab of composite resin to reshape a chipped, cracked or slightly broken tooth. Porcelain veneers can correct these same imperfections as well as others by completely covering the facial side of teeth that show prominently when you smile.
Contact Our Office Today
Don't let the cost of cosmetic dentistry deter you from having your best smile. Westside Dental Associates will be glad to work with you on a payment plan. Call our office today to schedule an appointment.