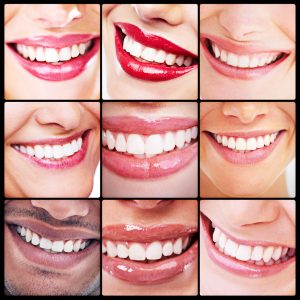 Have you been wanting a whiter smile? Considering getting teeth whitening from your local dentist? This may actually be the best idea you've had in a long time! But there may be a few questions holding you back from diving right into your cosmetic treatment, the main one being: will this procedure hurt?
If you would like to learn more about the professional teeth whitening experience, stay tuned. Your dentist is here to help you get the most out of your zoom whitening treatment.
Zoom! Teeth Whitening
The best way to remove stains on your teeth is with Zoom! teeth whitening treatments offered within a dental practice. The process is safely monitored and simply performed by your local dentist.
Your dentist will protect your gums, apply a thin coat of professional grade gel, and catalyze the whitening process with a low-heat light. Each treatment is about 15 minutes long. The process can be repeated in intervals until you've met your smile goals. You will be amazed at the results in just one visit!
Tips For The Best Teeth Whitening Experience
When you decide to go to a dental practice for professional-grade teeth whitening, you're making a much safer, more health-conscious decision.
When you're at a dental office, your dentist can help you understand what foods to eat and what to avoid after your treatment to minimalize discomfort, or "zingers" and the potential for tooth staining.
Avoid Hot or Cold Foods
When you undergo a whitening treatment, your teeth are susceptible to tooth sensitivity. This is common because the strong chemicals involved in a bleaching treatment strip stains away from your teeth.
As you know with tooth sensitivity, hot or cold foods will cause your teeth to twinge or inflict pain—your dentist may call these instances "zingers." The first 72 hours after a teeth whitening treatment is the most sensitive time for teeth. Those dealing with the pain can minimize discomfort by eating room temperature foods afterward.
Avoid Teeth Staining Foods
It's natural for teeth to become discolored overtime, but there are a few substances that you can avoid to keep your smile brighter for longer. Anything dark red, purple, or containing chemicals will discolor your teeth much faster than normal wear and tear. Remember: if it can stain your rug, it can stain your teeth!
Try to stay away from:
Black coffee
Red wine
Tobacco products
Black tea
Berries
Red pasta sauces
Ultimately, your dentist is here to help you achieve and maintain the healthy smile of your dreams with the least amount of discomfort. Reach out to your local dentist to learn more!
About the Doctor
If your smile is keeping you from looking or feeling your best, visiting Dr. Latner for teeth whitening may be the best decision you can make. Dr. Latner knows how important it is for patients to feel good about their teeth and takes pride in boosting people's confidence with Zoom! professional-grade whitening treatments. IF you would like to speak to Dr. Latner about your next appointment, feel free to call our Los Angeles office.