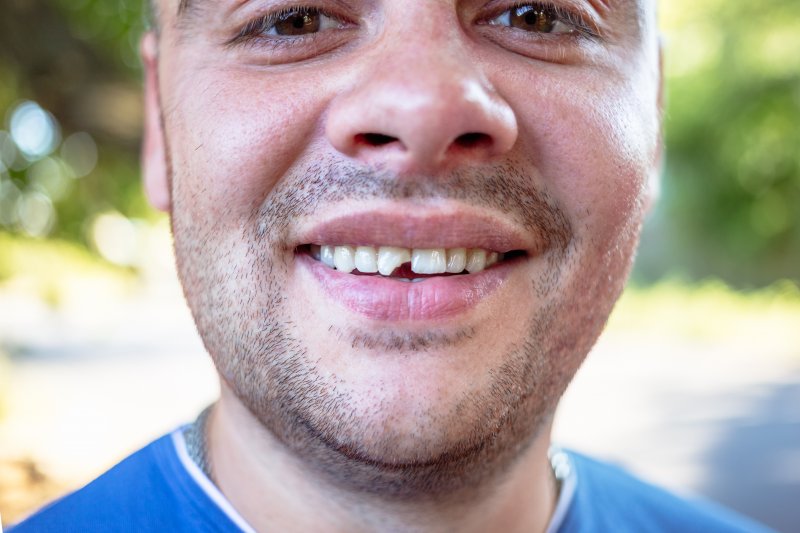 If you suddenly suffer a chipped tooth in Los Angeles, you'll probably be concerned about it. After all, the issue could end up ruining your smile's look! Still, you might hold out hope that the injury will heal on its own. If skin, organs, and even bones can recover, why not teeth? The unfortunate truth, though, is that it won't. To restore your damaged tooth, you'll need help from your dentist. Learn more in this summary of the matter from your local dental practice.
Why Won't a Chipped Tooth Heal?
As said before, a chipped tooth doesn't heal itself. At most, it might re-mineralize to strengthen its remaining enamel. It can't grow back parts that have chipped away.
The truth is that your body can only heal areas that have blood cells. With cut skin, for instance, your blood clots to protect the wound and later works to build new tissue. Tooth enamel, however, has no blood cells — it's mostly made of calcium phosphate. As such, while dentin and nerves can heal, your enamel can't. It can only recover enough to fight cavities or infections.
What Would Happen If You Left It Alone?
Left alone, your chip is likely to cause some health problems. Its symptoms will likely include discomfort, sensitivity, or even severe and intolerable pain. Plus, lack of treatment risks further and more extensive damage. Bacteria could enter the tooth's newly-formed opening and infect its pulp.
In other words, postponing a dental visit can make the difference between needing dental bonding or having to get a root canal.
What Could a Dentist Do to Help?
Fortunately for you, a dentist can fix your chipped tooth's appearance. They can offer treatments like:
Dental Bonding— This procedure would apply a tooth-colored composite resin to the damaged area. Doing so would hide your chip from view and improve your smile.
Porcelain Veneers — If the chip was more extreme, you might want porcelain veneers. The latter's ceramic material can cover a range of smile flaws, including chipping, stains, and more. The treatment could also compensate for lost enamel by protecting vulnerable surfaces.
While your chipped tooth won't heal, that doesn't mean it can't be treated. Talk to your local dentist about possible options for helping your pearly white.
About the Practice
Westside Dental Associates is based in Los Angeles, CA. As led by Dr. Les Latner, the practice embodies a calm and convenient dental experience. Not only do its treatment options span preventive, cosmetic, and restorative dentistry, but it serves patients of all ages. It's even a qualified provider of Invisalign clear aligners! For more information or to book an appointment, you can reach them at their website or by phone at (310)-765-7441