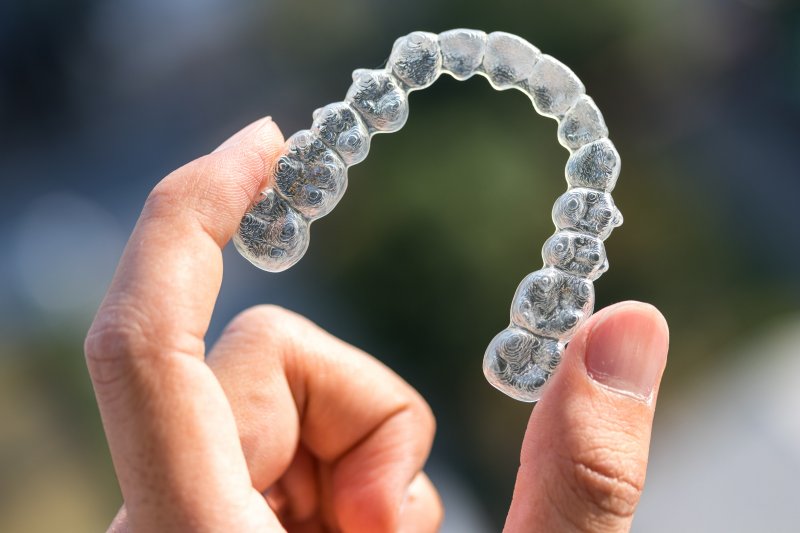 Are you tired of having crooked or misaligned teeth? You might feel self-conscious and try to hide them any chance you get. Luckily, there are many ways you can achieve the grin you've always wanted. Clear aligners are taking the world by storm, providing patients with a discreet and efficient alternative to braces. Even though do-it-yourself orthodontic treatment may be tempting (especially if you're on a budget), you're ultimately better off investing in Invisalign in Los Angeles. Continue reading to find out why!
You Get What You Pay For
Many patients consider getting do-it-yourself clear aligners because the total cost of treatment is usually lower than Invisalign. Although that's certainly true, you may end up paying much more than you think in the long run. Unlike DIY aligners, the price tag of Invisalign treatment generally includes dental visits and all associated monitoring throughout the process. That means there are no hidden surprises while your plan follows the recommended course. With Invisalign in Los Angeles, you're guaranteed a better overall value for the money spent.
Guaranteed Dental Supervision
One of the biggest disadvantages of DIY clear aligner treatment is the lack of dental supervision. These companies do remote checkups and rely on patients to send in photos of their progress. If there are any problems or adjustments needed, you'll need to be one to alert your remote dentist. Meanwhile, in-office Invisalign treatment allows the process to run much more smoothly. Your dentist in Los Angeles can address any problems or unwanted developments right away. They'll also be able to catch issues like decay, cavities, and gum disease early on. All that being said, you can expect your path towards a beautiful smile to be quicker, safer, and more streamlined with dental supervision.
Dental Organization Approval
While Invisalign is recommended by all major professional dental organizations, do-it-yourself clear aligner treatment is not. In fact, the American Association of Orthodontists (AAO) has issued a consumer warning about all direct-to-consumer orthodontic companies. Additionally, the American Dental Association (ADA) strongly discourages the use of do-it-yourself orthodontics. Their reasoning? Both organizations believe that dental care should always be supervised by a trained professional.
Complex Orthodontic Cases Are Not a Problem
The most notable difference between Invisalign and DIY clear aligner treatments is the ability to treat severe dental misalignment. Many direct-to-consumer orthodontic companies warn customers that those with extensive dental needs or a history of poor oral health should not use their aligners. If additional care is needed, the clear aligners will not be successful in achieving the desired results. Meanwhile, Invisalign uses products and materials that can correct some of the worst misalignment cases. With this method, you can have peace of mind knowing that you're getting the best treatment for your needs and goals.
When it comes to your smile, quality should always be of utmost importance, regardless of cost. If you're ready to start working towards a straighter smile, contact your dentist in Los Angeles and ask about Invisalign. With their help, you'll have your dream look in no time!
About the Practice
At Westside Dental Associates, we strive to create a warm, relaxing, and comfortable environment that'll leave you smiling after every appointment. Our team uses the latest technologies and techniques to ensure you receive the best treatment possible. If you're unhappy with your misaligned teeth, we offer Invisalign to help you achieve a straighter smile. Visit our website or call (310) 765-7441 to make an appointment today.