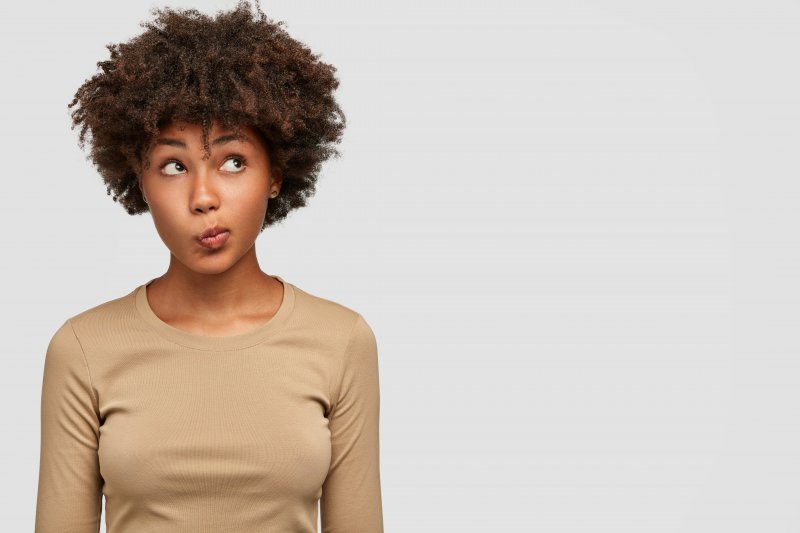 Many people out there want a prettier smile, and modern dentistry has ways to make that happen. Cosmetic dentistry is an umbrella term describing dental treatments that can repair or cover up flaws in a patient's teeth. They can make teeth straighter, whiter, and shinier and fix minor damage, but even better, they can noticeably boost a patient's self-esteem. Read on to learn about what some of these procedures are and what you can expect from undergoing them.
Cosmetic Dental Bonding Will Stick Around
Cosmetic dental bonding is a quick, affordable, and noninvasive solution to minor flaws in your teeth like chips, cracks, gaps, and stains. Using a composite resin color-matched to your smile, your dentist will fill in or cover up the flawed areas. This putty-like material will then be shaped and smoothed so it matches the natural contours of your tooth before it is cured and hardened with a special UV light. This procedure usually requires no anesthesia or removal of healthy tooth structure and can be completed in minutes during a routine dental appointment. Better yet, there is typically no recovery period afterward.
Teeth Whitening Can Brighten Your Day
If you're concerned about stains, yellowing, or other discoloration in your smile, teeth whitening from your dentist can leave your teeth up to ten shades whiter. These results are superior to those of anything you can buy at the store. It comes in in-office procedures, which can take up to two hours, and take-home kits, which require an hour of treatment every day for two weeks. Both methods involve applying a special whitening agent to the teeth and can result in some temporary sensitivity to touch and temperature after treatment. However, each option can produce equivalently stunning results.
Porcelain Veneers Have Your Smile Covered
Porcelain veneers can treat flaws or damage too extensive for dental bonding and stains that do not respond to teeth whitening. The secret behind many Hollywood smiles, veneers are thin shells that imitate the shape, color, and luster of natural teeth, and are among the most versatile of all cosmetic treatments.
The procedure begins with your dentist shaving an insignificant amount of enamel from the treated tooth. If the treatment is to be completed in one procedure, the new veneer will then be cemented into place. If the procedure requires two appointments, your dentist will take bite impressions to be sent to a lab before fixing a temporary veneer to your tooth. When the permanent veneer is ready, it will be cemented in place during a second appointment. Any procedure for placing veneers will use local anesthesia, keeping discomfort at a minimum.
Since your teeth are so important to the face you present to the world, they deserve to look pretty, and cosmetic dentistry has helped many patients achieve a more ideal smile. A consultation with your dentist can help you to find the perfect cosmetic solution for your pearly whites.
About the Author
Dr. Les Latner earned his dental doctorate from the Washington University School of Dental Medicine in St. Louis before completing a two-year residency in pediatric dentistry at Children's Hospital in Los Angeles. He currently serves as a member of the American Dental Association, the American Academy of Cosmetic Dentistry, and the Los Angeles Academy of Cosmetic Dentistry. His practice offers general, pediatric, restorative, emergency, and cosmetic dentistry including the treatments listed here. To learn more about what cosmetic dentistry can do for you, contact his office online or dial (310) 765-7441.