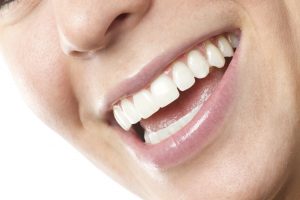 Now, achieving a more attractive smile is easier than ever before because cosmetic dentistry procedures have become more widely available and affordable. With more than 50 percent of adult Americans concerned about the appearance of their smiles, cosmetic procedures have increased by over 40 percent since 2004 according to a survey by the American Academy of Cosmetic Dentistry. With the demand for cosmetic procedures increasing, Dr. Les Latner proudly helps his patients achieve a flawless smile as a cosmetic dentist in Los Angeles. Dr. Later provides the customized treatment plans needed to transform the appearance of your smile. Using the best dental advancements and the art behind cosmetic dentistry, he will give you a radiant new smile.

Why Choose Cosmetic Dentistry?
In the past, many considered cosmetic dentistry to be directly linked to vanity; however, this could not be further from the truth. Your smile's appearance is connected to your confidence. As a result, many believe an unattractive smile produces negative consequences on social and career opportunities. By enhancing the appearance of your smile, you gain a higher level of confidence, while also promoting the function of your smile by redefining the tooth shape, size and position. Overall, cosmetic dentistry offers a lifestyle enhancement that begins with your smile.
Porcelain Veneers
Porcelain veneers have become a popular solution to drastically improve the appearance of the teeth with 7 percent of cosmetic patients now requesting veneers. By attaching the false fronts to the teeth, the teeth are shapelier and more proportionate while hiding chips, cracks, discoloration, and minor alignment problems.
Teeth Whitening
Teeth whitening is the most requested cosmetic service with 29 percent of patients requesting a brighter, whiter smile. Professional teeth whitening deeply penetrates the enamel to remove discoloration caused from age, foods, and lifestyle choices. You will whiten your teeth by an average of 8 shades with results that last for a younger-looking smile.
6-Month Smiles
You can get a completely new smile in 6 months with Dr. Latner's Six Month Smiles treatment. Using clear brackets and tooth-colored wires, you will have a discreet means to a straight smile in just 6 months. This is the perfect option for busy adults who do not want to deal with the appearance of traditional metal braces.
Invisalign
Invisalign offers an alternative to traditional braces through the use of clear plastic aligner strays. The nearly invisible treatment allows you to straighten your smile without the appearance, hassle, or discomfort of traditional braces.
Cosmetic Bonding
Cosmetic bonding can be used to solve a diversity of cosmetic flaws, which is why 19 percent of patients choose this procedure. Using tooth-colored resin material, the teeth can be redefined by fixing small cracks, chips, or abnormally shaped teeth.
Your Cosmetic Dentist for a New Smile
For more than 30 years, Dr. Latner has been helping his patients transform their smiles with cosmetic dentistry. As a highly trained and qualified cosmetic dentist, he will give you the radiant new smile you have always wanted. Contact Westside Dental Associates today to schedule a consultation.