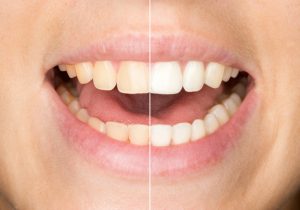 Are you ready for a bright, white smile? Professional teeth whitening in Los Angeles will revitalize your teeth for a younger, more attractive smile. When compared to over-the-counter whitening kits, professional teeth whitening offers drastic results that will last. However, many people remain uncertain about in-office teeth whitening due to lack of information and certain misconceptions. As your dentist in Los Angeles, Dr. Les Latner answers the most common questions about teeth whitening.

Does Insurance Pay for Professional Teeth Whitening?
Professional teeth whitening from your dentist is considered a cosmetic procedure. As a result, most dental insurance plans will not cover the cost of the treatment. However, you will still want to check with your dental carrier for a better understand of your plan's coverage.
Will I Achieve Lasting Results?
Professional teeth whitening will give you the drastic and lasting results you have always wanted. Our professional grade whitening system deeply penetrates the enamel to lift away tough stains. Using our Zoom! Whitening System, your smile will be six to ten shades whiter after just one in-office treatment. However, you are able to achieve the same results over the course of a couple of weeks using our take-home kit. With the right care, your dazzling new smile will last for several months, if not years, before needing to undergo another treatment.
Will My Enamel Be Damaged?
Of course, everyone is concerned about the effects the whitening agents have on the enamel. According to several studies, you will be happy to know that whitening products that use 10 percent carbamide peroxide do not cause demineralization of the tooth's enamel. As a result, the whitening agent is a safe and effective option to brighten your dulling smile.
Will the Treatment Damage My Restorations?
According to studies that evaluated the 10-year clinical use of whitening products that contain 10 percent carbamide peroxide, no damage occurs to dental restorations. However, it is important to understand that the whitening treatments will not whiten the dental restorations. As a result, you may have to have tooth-colored fillings or other restorations replaced to match the new white color of your natural enamel.
Will My Tooth's Nerve Be Damaged?
There are various studies that indicate whitening treatments do not cause any damage to the roots of the teeth. In fact, one study reports that during a 4.5 to 7 year follow up, no teeth that have undergone whitening treatments required a root canal procedure.
Professional Teeth Whitening Systems
Westside Dental Associates is proud to offer professional teeth whitening to restore your beautiful smile. We use the Zoom! Whitening System, which is available as an in-office treatment and an at-home kit to remove tough tooth discoloration. You will get the drastic results you have always wanted for a lasting bright, white smile.
If you are tired of hiding behind a dark, dull smile, it is time to benefit from professional teeth whitening. Dr. Latner will restore your smile using safe and effective whitening treatments. Contact Westside Dental Associates today to schedule an appointment.