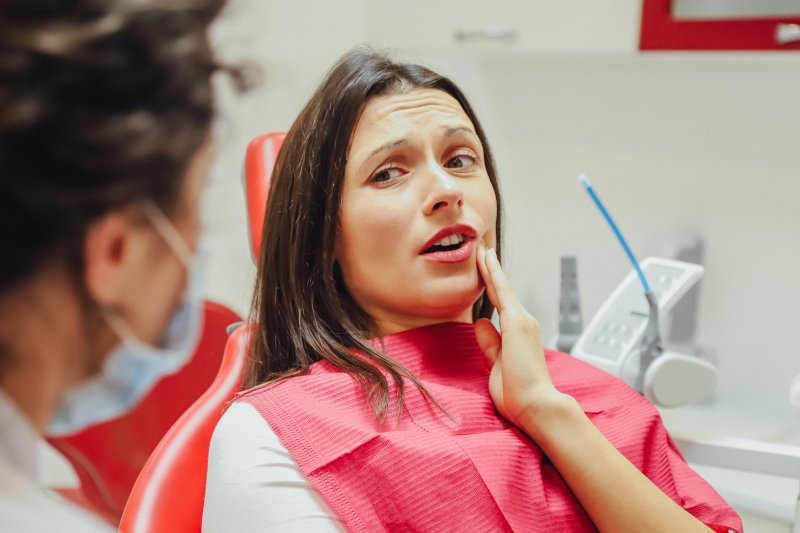 If you've been suffering from a toothache and the pain subsides, you may think that you've dodge a bullet and are now in the clear. However, this couldn't be further from the truth. In fact, this could even be a sign that the issue you're facing is getting even worse. But how could less pain be a negative thing? Continue reading to learn why you should see your dentist as soon as you can if your toothache in Los Angeles goes away on its own.
How Does a Toothache Disappear on Its Own?
A toothache tells you that something in your mouth isn't quite right. Sometimes this is as a result of sensitivity, a cavity, or something more serious like an infection. A common reason that pain may disappear is when a cavity has worked its way to the center of the tooth. Even though this is extremely painful at first, the infection can kill the nerves inside of your tooth causing the pain and discomfort to vanish.
Why Should You See the Dentist if a Toothache Disappears?
If an infection has killed the nerves in the center of your tooth because it was left untreated, you need to see your dentist right away to prevent the loss of your tooth entirely. In addition to the risk of loosing your infected tooth, the infection can work its way to the bone that is supporting your teeth. And it doesn't necessarily stop there. You could end up with a severe, painful infection that could spread to other areas of the body and even become life-threatening! Even though you may feel like you can hang in there and tough out the pain, it will only lead to more serious issues. Seeing your emergency dentist in Los Angeles is key to putting an end to it!
How Are Infected Teeth Treated?
Depending on the severity of the infection and other factors that your dentist will consider, they may opt for a root canal. Although they get a bad rep for being painful, they are actually similar to getting a deep filling. Your dentist administers a local anesthetic so you will hardly feel a thing. During this procedure, your dentist removes the infected pulp and nerve in the center of your tooth. They then clean out the inside of your tooth and seal it. This procedure prevents the infection from spreading to other areas in the mouth and ultimately saves your tooth.
Even though all may seem well when your toothache goes away, it's a good idea to see your dentist. There could be a more serious issue going on that will cause additional issues in the future. By treating it now, you can put it all behind you and get on with your busy life!
About the Author
Dr. Les Latner is an emergency dentist serving patients in Los Angeles, CA. He earned his doctorate from Washington University in St. Louis School of Dental Medicine and is one of fewer than 10 dentists who have achieved both accreditation in the American Academy of Cosmetic Dentistry and mastership in the Academy of General Dentistry. For more information or to schedule an emergency appointment, visit his website or call (310) 477-1081.