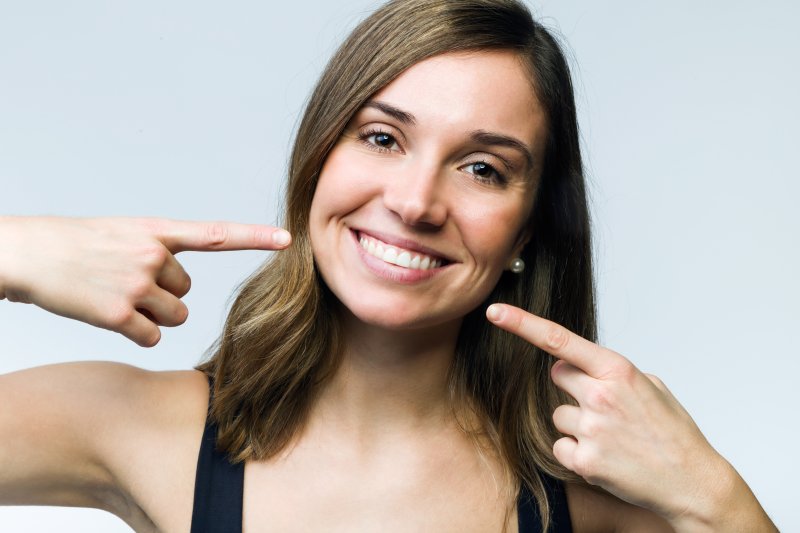 Both dental bonding and veneers are excellent options when it comes to masking imperfections in your smile. Whether you're dealing with discoloration, cracks, chips, gaps, or another cosmetic issue, both options could be viable solutions. However, the difference between veneers and bonding is important for you to understand in order to make an informed decision. Read on to learn which factors you should consider before opting for cosmetic treatment.
What's the Difference Between Veneers and Bonding?
Dental Bonding
This is a method that involves applying a tooth-colored composite resin to your tooth and sculpting it as needed to cover up imperfections. It's hardened with a special light that binds the material to the teeth.
Veneers
Veneers are wafer-thin, custom shells of tooth-colored porcelain that are designed to cover the front surfaces of the teeth after they are prepared. They are adhered to the teeth using a special dental cement.
5 Factors for You to Consider
Materials Used
Bonding is made from a tooth-colored composite resin that bonds to the tooth to imitate natural tooth enamel. On the other hand, veneers are created from durable porcelain. This tends to be stronger and more resistant to staining than composite resin.
Amount of Preparation
When you undergo dental bonding, no preparation is required beforehand. In most cases, it can be completed in a single appointment. Veneers require at least two visits to the dental office because a small amount of enamel needs to be removed from the front of the teeth to make room for the veneer.
Cosmetic Concerns
Both of these treatments address many of the same concerns. However, if you have a more pronounced or widespread issue, dental veneers may be a more ideal option. They tend to last longer on average, and they cover the entire front-facing surfaces of the teeth.
Longevity
Veneers can last upwards of 15 years if they are cared for properly. Bonding will generally last between 4 to 10 years before needing to be retouched or replaced. This depends on factors like location in the mouth, chewing habits, and how well it's maintained.
Affordability
Bonding is a more affordable option compared to dental veneers, but it needs to be replaced more often to stay in optimal shape.
Both dental bonding and veneers are great cosmetic solutions. By talking to your dentist about your options, you can create the ideal treatment plan to achieve the goals you have for your smile!
About the Author
Dr. Les Latner is an experienced dentist who has been working in the field for more than three decades. He earned his dental doctorate from the Washington University School of Dental Medicine in St. Louis. He has achieved Mastership status in the Academy of General Dentistry and is active in numerous professional dental organizations, including the American Dental Association, the Academy of Sports Dentistry, and the California Dental Association. For more information or to schedule an appointment at his office in Los Angeles, visit his website or call (310) 765-7441.