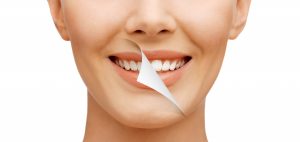 A recent study found that one-third of Americans are unhappy with their smiles. The foregoing data is significant given that your teeth are constantly being judged, not just by you, but also by the people you encounter. This is verified by another data set that shows that 73% of Americans are more likely to trust a person with a nice smile that someone with a great job, expensive car or stylish wardrobe. Given that we live in such a status-driven society, it's quite eye-opening that the condition of your pearly whites rates more important than the listed items, which are used to measure your level of success. So if you feel a pressing urge to address your imperfections, you're a good candidate for teeth whitening of Los Angeles or one of the many other types of cosmetic dentistry available to you.
What is Cosmetic Dentistry?
Cosmetic Dentistry is the section of oral care that deals with the aesthetics of your mouth, teeth and gums. More than just an exercise in the superficial fulfillment of your desires to look better, cosmetic dentistry can be a tool to enhance your mental wellness.
Your mind regulates the flow of the hormones in your body, so your mental state is very important. Thus, we can deduce that the enhancements you make to the way your teeth look actually improve your physical health. As the old saying goes, "When you look good, you feel good."
The Different Types of Cosmetic Dentistry Available to You
Here are some of the different methods available to improve your appearance:
Porcelain Veneers – Veneers are thin shells that fit over your teeth and mask flaws like slight misalignments, gaps, crookedness, chips and stains. It only takes two visits to deliver the perfect smile.
Teeth Whitening – Everyone wants a bright, white smile, and professional teeth whitening offers a safe and effective way to achieve that. Using the Zoom! method, your dentist will apply a powerful bleaching agent and LED light to brighten your teeth by as much as eight shades.
Cosmetic Bonding – This is an alternative to veneers, that repairs decay chips, stains, misshapes or gaps. A resin compound is applied, allowing your dentist to shape it to fit the look of your other teeth. This material is then hardened and trimmed. And just like that – you've got a brand-new smile!
Treat Yourself
Allot some time for yourself. Don't you deserve it? Contact your cosmetic dentist today to learn more about how you can make the changes to your smile that will enhance your mental and physical health for years to come.
About the Author
Dr. Les Latner received his Master's Degree in Kinesiology from UCLA and then went on to earn his dental degree from Washington University in St. Louis. He is also accredited by the American Academy of Cosmetic Dentistry and serves on the Board of Directors of the American Academy of Cosmetic Dentistry. Dr. Latner practices at Westside Dental Associates and can be reached for more information through his website.