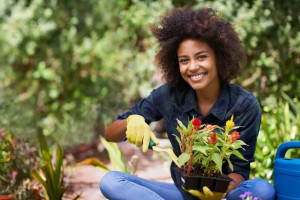 Gray, yellow, veined, and stained are not words anyone wants to use to describe a smile, but for many of us, it is the reality reflected in the mirror. Our daily eating, drinking, talking, and even aging cause tooth discoloration. Even if you manage to avoid risk factors like staining foods and drinks, smoking, and tetracycline medicines, genetics could leave you with a smile that's not as pearly white as you'd like it to be. If you've tried whitening toothpastes, mouthwashes, strips, and gels with no luck, visit Westside Dental Associates for professional whitening. Our team can examine your teeth to determine the causes of your stains, and help you choose a whitening product that will brighten your smile. It all starts with a smile consultation. Call to schedule yours today.

Zoom! Teeth Whitening Process at Westside Dental Associates
Zoom! is one of the most popular professional smile brightening lines. The skilled cosmetic dentist and team at Westside Dental Associates offers in-office teeth whitening with Zoom! Our patients can have smiles up to 10 shades brighter over their lunch break. Here's out it works:
Your appointment begins with a short photo shoot so we can compare your current smile with your results.
Soft tissue can be damaged by the peroxide agent that whitens teeth so we start by protecting your lips, gums, and cheeks.
Once your teeth are isolated and dry we coat them with the patented Zoom! whitening agent. The strength of the gel and the length of time worn can be adjusted to meet the needs of the individual patient.
What makes Zoom! so effective is the ultraviolet light used to catalyze the chemical reaction that removes stains. Peroxide is an oxidizing agent meaning it has free radicals that can attach to and breakdown other elements. This is typically considered a negative (rust and rotting food are forms of oxidation), but when applied to tooth enamel, oxidation removes deep set stains.
After your teeth are brightened, we'll finish up with a fluoride treatment to fortify teeth and help with any sensitivity you may experience, and take photos to compare with your initial images. Patients typically see results 6 to 10 shades brighter.
The Perks of In-Office Whitening from Your Dentist Los Angeles – Dr. Les Latner
Teeth whitening isn't just about looking younger and more attractive. While cosmetic enhancement is definitely essential, patients who whiten their teeth also report:
Keeping teeth cleaner to extend their brilliant results which reduces risk for tooth decay and gum disease
Experiencing less dental anxiety because they associate the dentist with their smile enhancement
Looking and feeling younger and more confident during personal and professional interactions
Call the Cosmetic Dentist Los Angeles Relies On for Flawless Smiles
Are you ready to have a brilliant white smile that makes you look years younger? Do you have a presentation, wedding, reunion, or other special even you want to look your best for? Treat yourself to Zoom! Whitening at Westside Dental Associates. Our Los Angeles dental team can't wait to help you find a reason to smile.