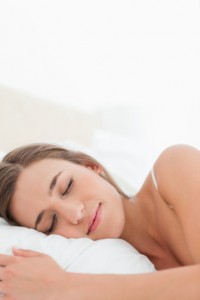 While most will agree that snoring can be a nuisance, the lesser known implications of this noisy nighttime breathing may be more serious than a common annoyance. In fact, excessive snoring is among the most common symptoms of a potentially life-threatening condition known as obstructive sleep apnea. At the Los Angeles, CA dental practice of Dr. Les Latner, you can discover real relief from snoring as well as sleep apnea with a custom oral appliance.
The Importance of Treating Sleep Apnea
When a person has sleep apnea, their breathing is repeatedly interrupted throughout the course of the night, often causing a severe reduction in blood oxygen levels. Over time, untreated sleep apnea can contribute to the following health complications:
High blood pressure
Pulmonary hypertension
Coronary artery disease
Heart attack
Stroke
Heart failure
Atrial fibrillation
Chronic daytime fatigue, which may result in accidents behind the wheel or at work
Depression and anxiety
Seizures and other nerve disorders
Fortunately, there is a minimally invasive method of treating sleep apnea: a custom oral appliance that is worn only at night. The oral splint keeps your jaw and tongue in their proper positions, keeping the airway open. Finally, you can enjoy a truly restful night of sleep and more energized mornings.
Explore Your Sleep Apnea Treatment Options
If you or someone in your family suffers from obstructive sleep apnea and you'd like to learn more about treatment, please call us today to schedule a consultation with Dr. Latner. We look forward to helping you discover the innumerable benefits of sleep apnea treatment, including everything from snoring cessation to a reduced risk of disease. Our West LA dental office warmly welcomes patients from throughout the surrounding areas, including Venice, Marina Del Rey, Rancho Park, Mar Vista, Beverly Hills, Santa Monica, Brentwood, and beyond.