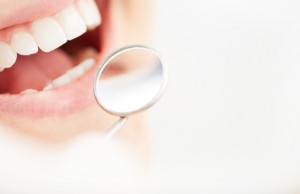 If a picture is supposedly worth a thousand words, how much is a smile worth? If you feel confident about the appearance of your teeth and enjoy sharing your smile with others, then it's likely worth quite a bit. If your teeth are cosmetically flawed, however, you may prefer to keep your smile to yourself. At the cosmetic dentistry office of Dr. Les Latner in Los Angeles, CA, men and women seeking radiant, picture-perfect smiles are invited to explore the possibilities afforded by porcelain veneers.
Advantages of Custom Porcelain Veneers
Porcelain veneers are thin, beautifully crafted shells of dental porcelain that are bonded to the front surfaces of your teeth. They are capable of correcting a wide variety of cosmetic flaws simultaneously, transforming your smile in as few as two visits to our office. Due to their material composition, porcelain veneers look and feel completely natural, even reflecting light in the same way that tooth enamel does.
Porcelain veneers are used to create an even, symmetrical, and flawless look, masking one or more of the following imperfections:
Cracks or chips in enamel
Deep stains and discoloration
Uneven spacing or gaps
Mild to moderate crowding or misalignment
Teeth that are misshapen or too small in relation to surrounding teeth
Because porcelain naturally resists stains caused by dark foods and beverages, you'll never have to worry about losing your revitalized new look.
Schedule Your Cosmetic Dentistry Consultation
If you've been looking for a way to add vitality to your smile and your overall appearance, porcelain veneers might be the perfect solution for you. Contact our office today to schedule your consultation with Dr. Latner, and see for yourself how easy it can be to transform your smile with porcelain veneers. Our West Los Angeles, CA dental practice proudly services men and women from throughout the surrounding areas, including Venice, Marina Del Rey, Rancho Park, Mar Vista, Beverly Hills, Santa Monica, Brentwood, and beyond.