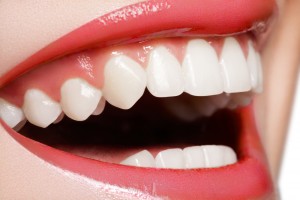 Your smile is your introduction to the world, speaking volumes about who you are in a single flash of your pearly whites. If you are embarrassed about the appearance of your teeth, however, you may feel less inclined to share your smile with the people who matter most. At Westside Dental Associates in Los Angeles, CA, Dr. Les Latner helps patients just like you achieve flawless, luminous smiles with a variety of cosmetic dentistry services, including porcelain veneers.
How Can Porcelain Veneers Help Me?
Porcelain veneers are specially crafted sheaths of ultra-thin dental porcelain that are applied directly to the front surfaces of your teeth. Because they are customized to fit your unique dentition, they look and feel entirely natural, allowing you to smile once again with complete confidence. Porcelain veneers are durable and highly resistant to stains, so you'll enjoy a luminously white smile for years to come.
The porcelain veneers process is relatively simple. First, you visit our conveniently located office once to have impressions of your teeth taken and to discuss your goals with Dr. Latner. Then, you come in once more to have your veneers affixed to your teeth. Before you know it, you'll be leaving our office with a brand new smile completely free of common cosmetic flaws.
Some of the aesthetic dental issues that are easily corrected with porcelain veneers include the following:
Yellowed, stained, or otherwise discolored enamel
Cracks or chips in enamel
Mild to moderate crowding or crookedness
Slight gaps between teeth
Teeth that are oddly shaped or sized
Let Dr. Latner give you the smile you've always wanted with customized porcelain veneers.
Schedule Your Consultation Today
Enjoy the numerous benefits of a beautiful, radiant smile with porcelain veneers from Westside Dental Associates after just two easy visits to our Los Angeles, CA office. From your initial consultation to the final placement of your gorgeous new veneers, our team is here to help you attain the confident, charismatic smile you want and deserve.
Contact us today to schedule your appointment, or to find out more about our comprehensive array of cosmetic dentistry solutions. Our skilled, experienced doctors proudly serve patients from throughout the Los Angeles area, as well as surrounding communities in Brentwood, Santa Monica, Venice, Beverly Hills, Marina del Rey, Rancho Park, Mar Vista, West LA, and beyond. We can't wait to give you something to smile about!