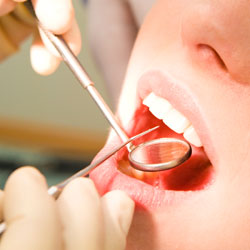 If you had a checkup with Dr. Latner earlier this year, it may already be time for your second annual visit with Westside Dental Associates. That's because we're past the half-way point in 2013 and are entering the home-stretch. Over the next few months, you can only expect life to get busier as the kids return to school, and major holidays like Halloween, Thanksgiving, and the hustle and bustle of December gets underway.
Right now, with summer vacation slowly winding down, is the perfect time for you to see our Los Angeles team for regular care. During your appointment, Dr. Latner will take a close look at your smile and assess your current health. If we see any signs of tooth decay or gum disease, we can put a treatment plan together right away to help you address whatever your needs are.
Dr. Latner can also talk to you about the cosmetic and restorative services he offers. With cosmetic and restorative care, you can enjoy better oral health and better confidence—and sometimes in as few as one or two visits. We'll develop a personalized plan to help you with your specific needs.
Is it already time for your second checkup? Call Westside Dental Associates today to schedule your appointment. Dr. Latner provides excellent general, cosmetic, and restorative care to patients from all around the Los Angeles area, including Santa Monica, Beverly Hills, West LA, and Mar Vista.