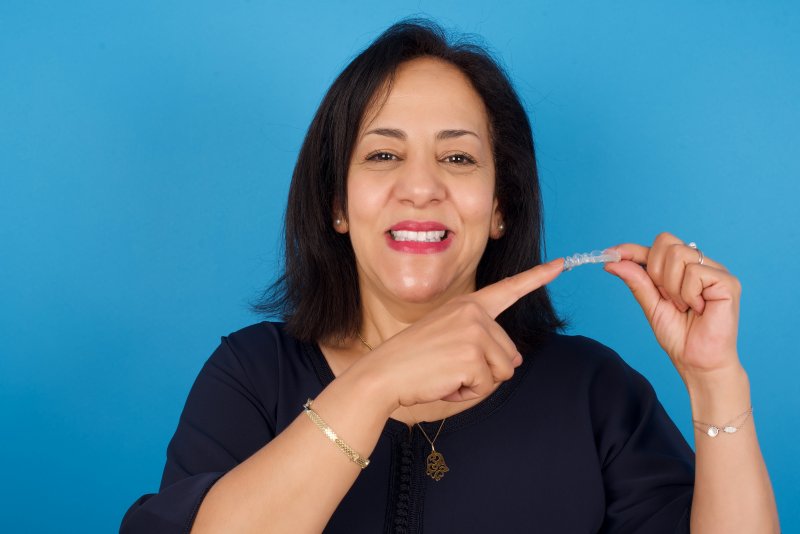 Over 4 million people in the U.S. wear braces, and 2.5 million worldwide wear Invisalign. As two wildly popular ways or correcting one's smile, it can be difficult to know which option is the best choice for you. To help you decide, here are how each of them works and the benefits they provide.
How Does Invisalign Work?
Invisalign uses a series of clear aligners made from transparent plastic that's used to adjust the teeth. Invisalign is removable and, like traditional braces, it works by applying pressure to the teeth which pushes them against the jawbone. This causes the tissues in the jawbone to breakdown and allow the teeth to move into the proper position. Invisalign is generally very effective, but success varies depending on the person and how well they follow the instructions their orthodontist gives them. Some of the benefits of Invisalign include:
It usually takes less time to correct your teeth than metal braces
The aligners are removable which allows for easy cleaning
Since they're clear, they're more visually appealing
Invisalign is generally considered to be more comfortable than traditional braces
How Do Braces Work?
Braces consist of brackets that are attached to your teeth and have a wire running along them. The wire and the brackets work together to move your teeth over a period of time to close gaps and make them straighter. Some of the benefits include:
Since they aren't removable, they require less responsibility and management on your part
They are often cheaper than Invisalign
Traditional braces are effective for complex or severe cases of misalignment
They're customizable for a more personal touch
Which One Is Better?
For people who play contact sports, Invisalign may be the better option since metal braces can potentially cause damage to tissue in the mouth. Invisalign is also better for people who have the self-discipline to clean them thoroughly and wear them for 22 hours each day. For patients with bridgework or bite issues with their back teeth, traditional braces are the better choice. Traditional braces are also better for patients with moderate to severe orthodontic issues. Make sure to speak with your dentist about your needs to determine which one is best for you.
There are various benefits to both Invisalign and braces, so the best choice will vary from person to person. Whether you pick traditional metal braces or Invisalign, both are great options for correcting your teeth and making you feel more confident in yourself and your smile.
About the Practice
Westside Dental Associates aims to bring high quality, compassionate oral health care to Los Angeles residents of all ages in a comfortable, inviting, and educational setting. They believe that you and your smile deserve the best, and Dr. Les Latner and his kind, compassionate team are here to provide just that. Whether you're in need of a checkup, tooth replacement options, or orthodontics, your oral health is in good hands with Westside Dental Associates. If you want more information about which of their orthodontic services is right for you, call their office at (310) 907-7987 or visit their website today.