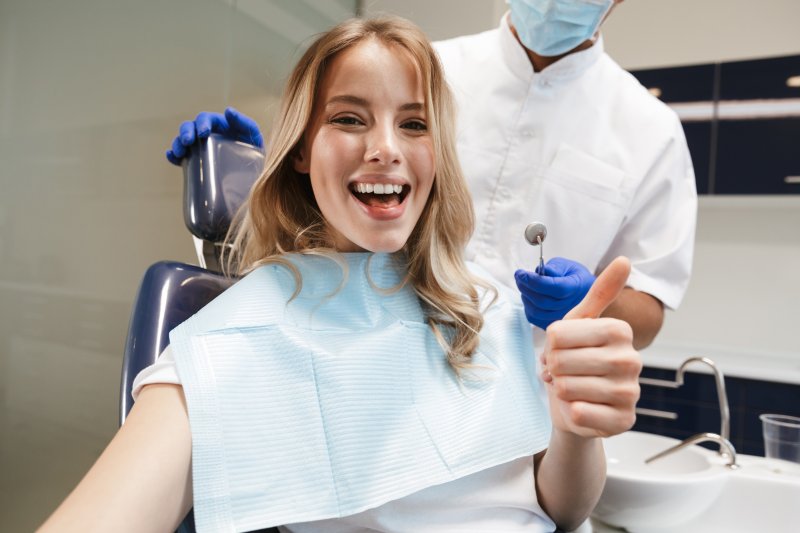 According to Business Wire, the global cosmetic dentistry market is expected to reach $28.9 billion by 2027. Since 47% of people think a person's smile is the most memorable thing about them, this explains the popularity of this specialty. Though "cosmetic dentistry" is a blanket term used to refer to a variety of customizable treatments, knowing what procedures it includes can make it easier to know what treatment to pursue. Here are some of the treatments that fall under the cosmetic dentistry umbrella.
Popular Cosmetic Procedures
Teeth whitening can be done either in office or at home. Zoom! Whitening is a popular in-office method that takes just over an hour to work and is effective for most people. At home whitening kits may include several materials such as custom-fitted teeth whitening trays and professional bleaching gel.
Veneers and cosmetic bonding both add material to the teeth to change their color and shape. Veneers cover the entire front of the existing tooth and can make your smile appear whiter. Since both are color-matched to your teeth, consider having your teeth whitened first so that your new veneers or bonded teeth look as white as possible. Cosmetic bonding and veneers can also fix chips or cracks, close small gaps between the teeth, and make your smile look straighter and more uniform.
Invisalign is a popular method of straightening one's teeth and works faster than traditional braces. It's also more visually appealing which allows you to forgo uncomfortable or unappealing wires and metal brackets. It works by putting pressure on the teeth which presses them against the jawbone. This causes the bone tissue to break down to allow the teeth to move into the proper position.
Benefits of Cosmetic Dentistry
Though looks aren't everything, an improved smile can improve one's confidence and make them feel more comfortable in their own skin. Cosmetic dentistry can also save you a lot of money in the long run. By correcting a crooked bite, you can avoid unnecessary wear and tear on your teeth that may require procedures in the future. Cosmetic dentistry can also make your oral health better by encouraging you to take better care of your teeth so the money you spent on fixing them won't go to waste.
Much like beauty, the benefits of cosmetic dentistry are more than skin deep. Whether you get a cosmetic procedure to whiten your smile or to correct bite issues, make sure to practice proper oral health care to make it worth the investment and keep your teeth looking their best!
About the Practice
Located in Los Angeles, California, Dr. Les Latner and the Westside Dental Associates team pride themselves on administering the best quality care around to patients of all ages in their comfortable, inviting office. They believe that your smile deserves the best, and that's just why they utilize Dr. Latner's specialized training to provide all sorts of cosmetic services you'll love. Their team is kind, compassionate, and here to help you achieve all of your oral health goals. To learn more about the cosmetic dentistry services Westside Dental Associates offers, visit their website or call their office at (310) 907-7987.